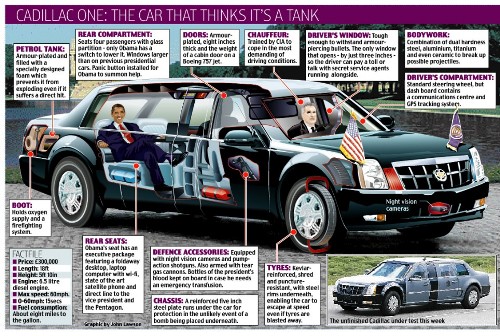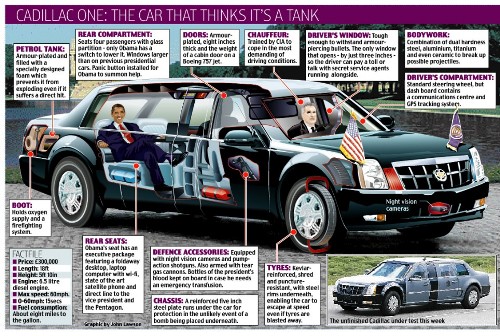 Extra work's been put in to ensure that the Nation's 44th President is secure in the newest version of the 'Cadillac One'. The only problem is that 'Cadillac One' just doesn't have that appeal that… 'Obamobile' has, amiright?
General Motor's has released some of the features and the image outlines everything that will be keeping Barack Obama save with some much needed comic relief. Look at those engine specs. No wonder the boys in the Secret Service who have already been getting acquainted with the car are calling it 'The Beast'.
Look for the Obamobile to make its debut on January 20th when Barack Obama parades along Pennsylvania Avenue in Washington after his inauguration.