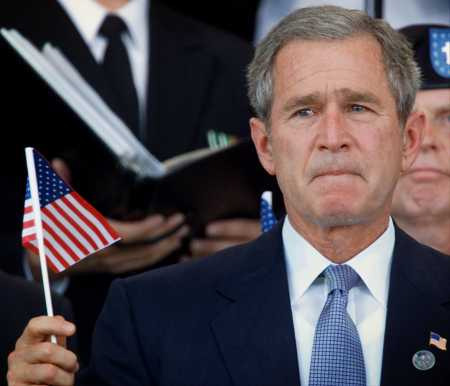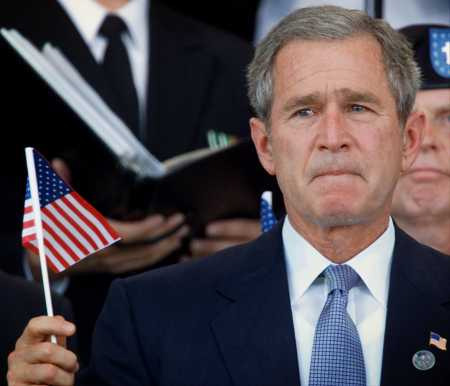 As time passes, a former President's ratings and reputation tends to get better, so we expect a recent C-SPAN poll to change in the coming years. However, as it stands now, George W. Bush is rated as the 7th worst of all-time. Who's worse, you ask? That honor goes to James Buchanan, the President before Abraham Lincoln.
In the eight years since this survey was last taken, Bill Clinton jumped from 21st-best president to 15th.
Entire list of 10 worst and 10 best after the jump. 
The Worst:
10. Rutherford B. Hayes
9. Herbert Hoover
8. John Tyler
7. George W. Bush
6. Millard Fillmore
5. Warren G. Harding
4. William Henry Harrison
3. Franklin D. Pierce
2. Andrew Johnson
1. James Buchanan
The Best:
1. Abraham Lincoln
2. George Washington
3. Franklin D. Roosevelt
4. Theodore Roosevelt
5. Harry S. Truman
6. John F. Kennedy
7. Thomas Jefferson
8. Dwight D. Eisenhower
9. Woodrow Wilson
10. Ronald Reagan