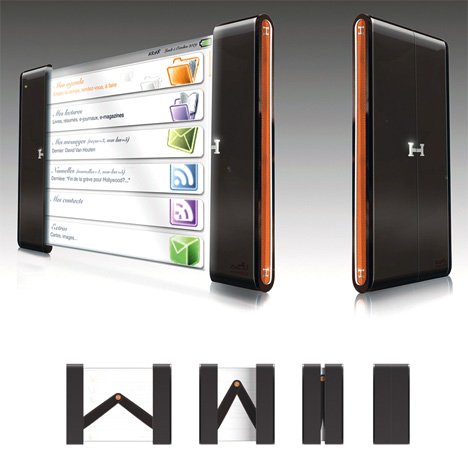 Concept: Electronic Hermès diary by Alexandre Fourn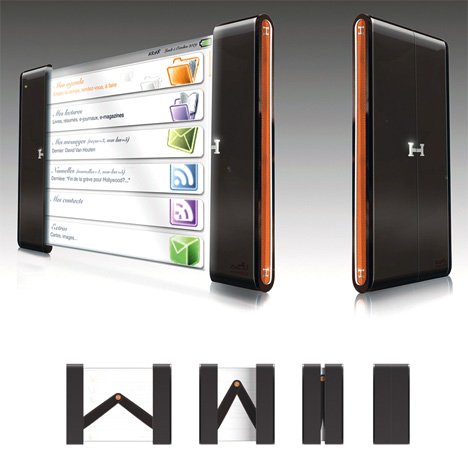 Designed by Alexandre Fourn, the Hermès Contre-Temps is a concept for an electronic diary based on flexible OLED and e-paper technology. Although this is only a concept, Fourn went so far as to adding a Hermès stamp on the surface of the diary. The electronic diary supports email clients, features an RSS reader and touchscreen functionality.
More images after the jump.