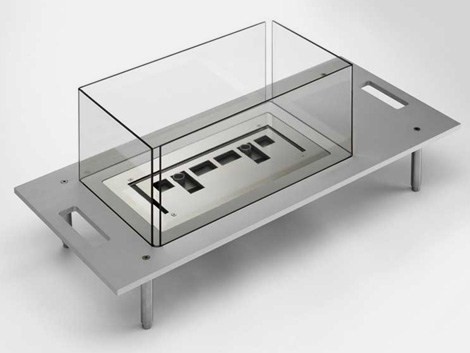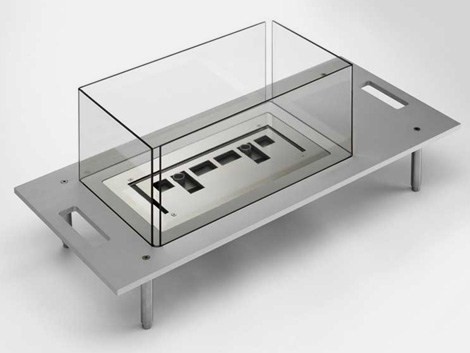 Designed by Giulio Gianturco for Italian company Dimensione Disegno, the G. Flame fireplace is wall-mountable in any area of your home, inside or out. Here's what Trendir had to say: 
This cool, contemporary design features an easily installed, anodized aluminum tray that mounts to your wall, raising the flame to the desired height. A stainless steel fire mechanism and glass ceramic enclosure finish this elegant outdoor essential with style.
More images after the jump.