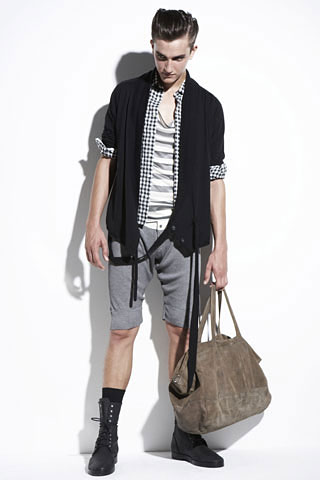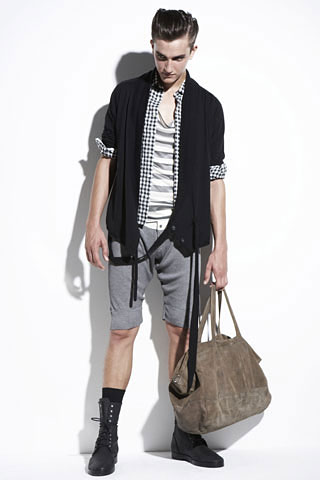 Freshness Mag has put us on Tim Hamilton's lineup for the upcoming season. The S/S '09 collection falls in line with the adolescent boy meets suave yuppie look that has permeated many other collections this season. However, for some reason (maybe his precision and detail), we feel that Hamilton's lineup is beyond its counterparts.
Hamilton opted for tailored shorts in both meticulously structured cuts and casual fits with interesting details such as colored cuffs and discreet checks.
More images after the jump.