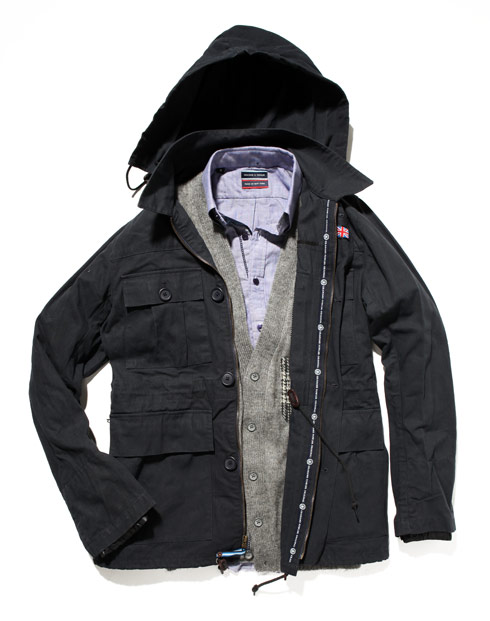 Matthew Schneier of GQ stopped in at Grahame Fowler's new shop in the West Village recently and boy was it a worthwhile visit. Of the designer most have probably never heard of, here's what Matt had to say:
Fowler's been in the industry for years, mostly working for and consulting with names that are familiar, from high-fashion (Issey Miyake, Yohji Yamamoto, and Yves Saint Laurent) to everyday-cool (J.Crew). His clothes—all made here in N.Y.C.—bring together an American sportswear aesthetic with just the right amount of British military influence. He stocks some great vintage pieces, including old Barbour jackets and the like, but it's his own limited-run, super-detailed goods that really caught my eye.
From reading further, we learned a great deal about Grahame's attention to detail and we encourage you to check out the article as well. Oh, and look for Grahame Fowler's next venture—a men's store/bike-garage—in Williamsburg to be just as appealing.
Grahame Fowler, 138 West 10th Street, New York, NY; grahamefowler.com