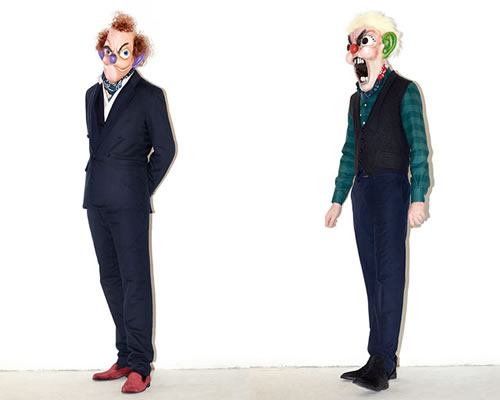 Adam Kimmel Fall 2010 [Paris Fashion Week]
Paris Fashion Week is underway and while we may be a day or two late with the updates, rest assured our favorite collections are timeless to say the least. We initially didn't know what to expect from Adam Kimmel's Fall 2010 collection, as the New York-based designer has been known to change directions from time to time. The approach Kimmel took to display the line was interesting in itself as each model sports a mask we weren't expecting to see until October. In the collection, expect well-fitted denims, fine knits, and a great lineup of suits.
More images after the jump.