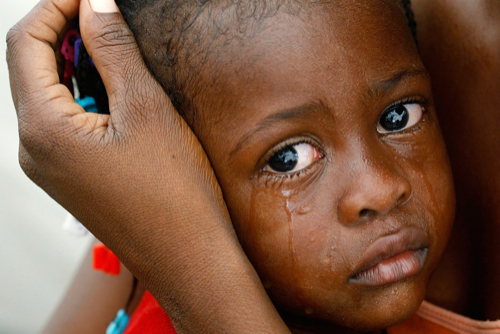 Hope for Haiti Now Telethon
I think the majority of us have been guilty of taking what we have for granted atleast once (or one hundred times). With the recent earthquake in Haiti, there's so much unrest in the country that people are struggling to survive. We're lucky. We wake up in the morning, grab breakfast, go online, shower in clean water, easily get to work or school or the beach or the mall or Starbucks. Then, we come home, hang out and go to sleep in our comfortable beds, bundled most likely. While we go through our days as normal, there are hundreds of thousands of people displaced, injured, and helpless. Organizations like the Red Cross are dedicating alot of resources and I think it's our responsibility to do what we can.
Set to begin tonight at 8pm E.T., Hope for Haiti Now is a telethon hosted on several channels, just flick through and you're likely to land on it. Segments will be hosted across the country with George Clooney hosting in LA, Wyclef Jean in NY, while Anderson Cooper will be reporting live from Haiti. Alot of people are behind this effort and be sure to look for appearances by former President Bill Clinton, Muhammad Ali, Denzel Washington, Brad Pitt, Clint Eastwood, Meryl Streep, Julia Roberts, Will Smith, Robert Pattison, Matt Damon, Tom Hanks and Nicole Kidman. Beyond that, taking the stage to perform will be Stevie Wonder, Beyoncé, Madonna, U2's Bono and The Edge, Taylor Swift, Justin Timberlake, Keith Urban, Rihanna, Alicia Keys, Coldplay and Bruce Springsteen.
100 percent of the funds to go specifically to immediate humanitarian relief and long-term recovery efforts in Haiti conducted by the Clinton-Bush Haiti Fund, the American Red Cross, UNICEF, Yele Haiti, Oxfam America, Partners in Health and the UN World Food Program.
"It's a big world out there, and we all have a lot of responsibility to help out people who can't help themselves."
– George Clooney