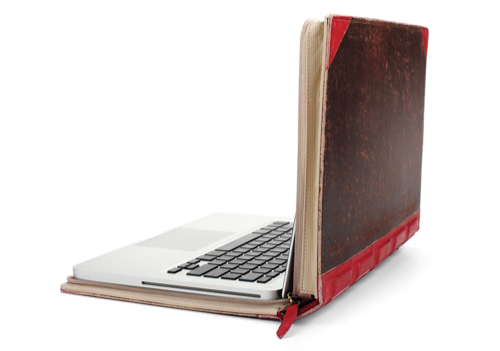 Twelve South Bookbook Hardback Leather Case for MacBook
Twelve South designs accessories exclusively for Mac, with the Bookbook being one their finest creations yet. BookBook is a one-of-a-kind, hardback leather case designed exclusively for MacBook and MacBook Pro. Available in a Classic Black or Vibrant Red finish, the case is definitely one to have. Each BookBook is individually handmade and distressed, ensuring no two are exactly alike. From dual zippers with leather pulls, that at first glance look like bookmarks, to the sturdy reinforced hardback covers, BookBook is, "A vintage work of art built to protect modern day Macs".
More info and images after the jump.
Buy It: $79.99 at Twelve South