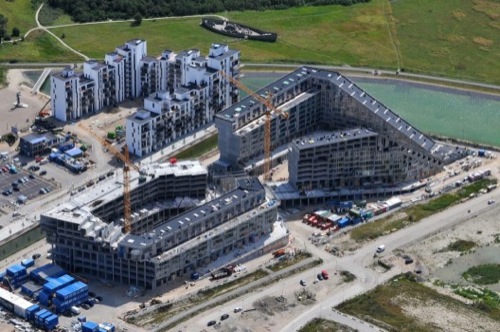 Denmark's Bjarke Ingels Group has been working on the 8-House project for quite sometime and now Arch Daily's got a sneak preview of the happenings. 8H is a 62,000sqm innovation in housing with an interesting approach to mixed use. It features over 540 units for different configurations (single or family, young and elders, growing or shrinking families) are placed around a bow in the shape of an 8, mixed with commerce and community facilities).
Look for more images and a video featuring Bjarke Ingels of BIG after the jump. 
8H – The 8-House from BIG on Vimeo.