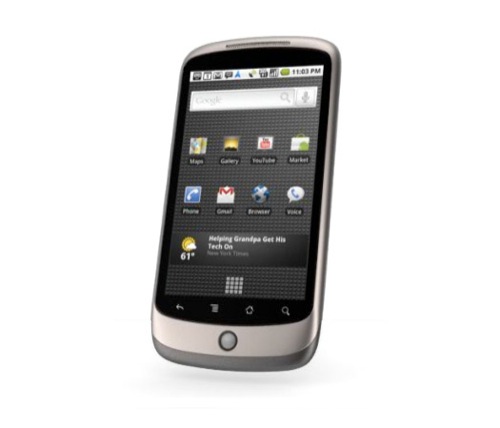 After all the hands-on reviews and final build speculations, we've finally gotten an official release for the Nexus One from Google. So what sets this HTC-built Android phone from all the others before it? Well, for one, it's got Android 2.1, the latest build of the rapidly growing OS. On top of that, it's got a slim body with a whole lotta goodness – 3.7-inch AMOLED display, 1GHz Snapdragon processor, compass, GPS, accelerometer, light and proximity sensor, 5 megapixel camera with LED flash, 3.5mm headphone jack, and a multicolored LED under the trackball. Beyond the essentials, it's also got two mics onboard, one on the bottom and one on the back, for the purpose of noise cancellation à la Motorola's CrystalTalk.
The unit can be custom engraved with two lines of text at the time of order and can be bought today off contract with a T-Mobile compatible radio for $529 unlocked, with shipping to the US, UK, Singapore and Hong Kong, or with a two year T-Mobile US contract for $179 (both with free overnight shipping in the US).
More images after the jump.