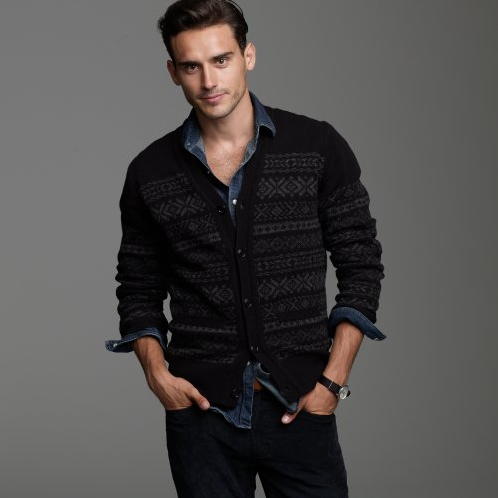 I think we're too often caught digging for gear that'll stand out, that we look borderline obnoxious. It's good to turn it down a few notches for an understated look and we think this cardigan from J.Crew is just right. They took a classic design and gave it muted charcoal accents and threw it atop a black canvas, making it more versatile than usual. The lambswool shell is perfect for layering for months to come.
Side note: J.Crew really knows how to style their models. That black on black with a denim shirt to break it apart looks really great.
More info and images after the jump.
Buy It: $88 at J.Crew