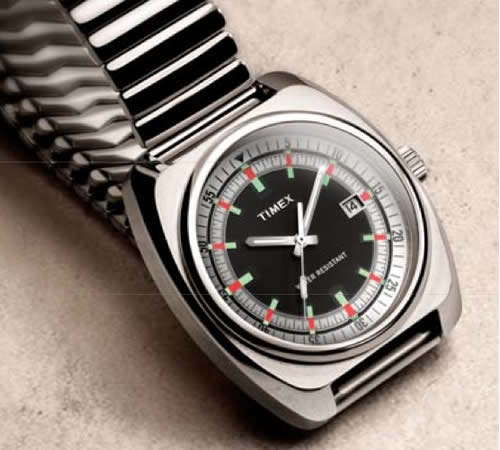 Benjamin Clymer, Editor-in-Chief over at Hodinkee, was recently invited to Timex headquarters in Waterbury, NY to dig into the iconic watchmaker's archives. To us, the invite and visit are epic on several scales. Ben appreciates the history of watchmaking and we're glad to see him get this opportunity. This also shows the willingness of a historic brand like Timex to open its vault, something we seldom see these days. The brand is far removed from its humble Waterbury Clock Company beginnings back in 1854 but the hard work and dedication put into their original Yankee Pocketwatch is still seen in its most current models today.
Timex is also introducing The Timex Originals collection, a new line of timepieces inspired by some of the brand's most notable watches.
Watch the video after the jump and be sure to visit Hodinkee to check out the full scoop on Timex Originals. Hodinkee is also going to be giving a few of these pieces away so get over there and find out how you can get your hands on one.
UPDATE: Click here for info on the giveaway.
HODINKEE X Timex Originals Collection from Hodinkee on Vimeo.