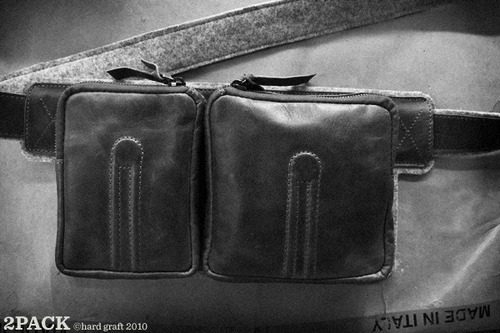 Preview | hard graft 2Pack & 3Fold Bags
hard graft gives us a preview of their new 2Pack body bag as well as the second edition of the 3Fold, which sold out pretty quickly the first time around. The 2Pack marks a revival of the across body bag with a nod to the working man's tool belt. It's look great so far and we personally can't wait to check this piece out in the flesh. It's never easy taking a successful product like the 3Fold to new heights when the initial version was so well-received but we think hard graft has done it with v2. The concept behind the bag is as strong as each of the three guises. A flat laptop bag turns A2 portfolio case turns large overnighter – perfect for embracing life to the full and being flexible from day to day.
Both bags are in the final stages of development so look for them to drop before year's end.