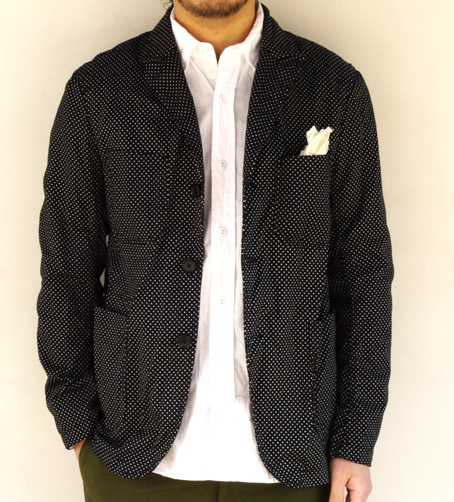 Engineered Garments Bedford Jacket Polka Dot, Spring 2011
Another fine item from Engineered Garments' Spring 2011 line is their latest rendition of the Bedford Jacket. This time, the New York label's delivered it in a polka dot print atop a lightweight twill fabric. We've seen polka dot being utilized quite a bit this coming season but this is by far our favorite.
The Bedford Jacket comes in a khaki or black finish.
Buy It: $448 at Nepenthes