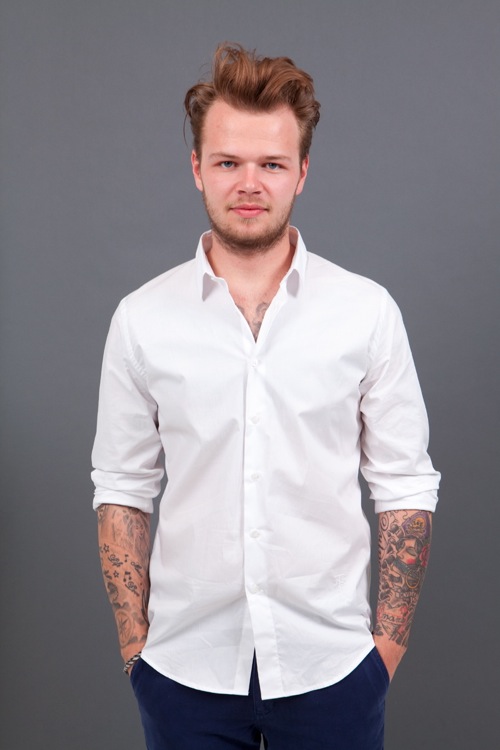 Amsterdam's Tenue de Nîmes has announced the first chapter of a hand-crafted private label. The philosophy behind their private label is simple:
Each Tenue de Nîmes garment will be built in limited, exclusive quantities, under decent, proper circumstances from the best available materials that our supplies can get their hands on.
And from this comes an essential men's shirt in basic navy, black and white. They were made by a Polish family that has been making shirts for almost 40 years. They're able to monitor the entire process from raw fabric to final product and their attention to detail shines through. These shirts are delivered in a classic silhouette with a fit that's as timeless as the design. We can't wait to see what else they have in store.
Buy It: $113 at Tenue de Nimes