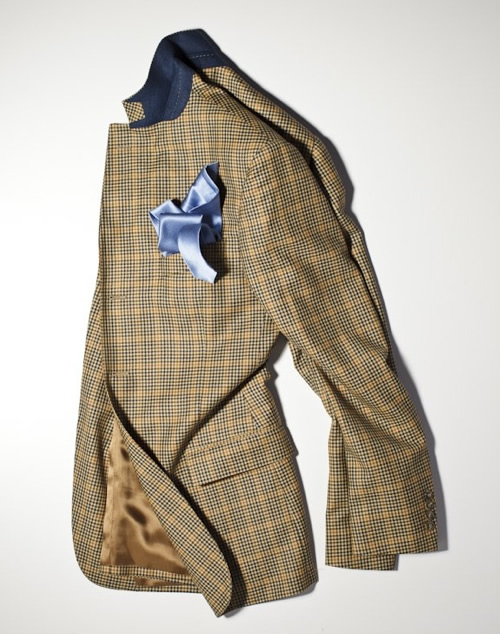 Introducing J. Hilburn's Tailored Suiting Collection, the custom menswear label's first foray into suiting. The pieces are made-to-order in Europe by the same suit manufacturers as Armani and Burberry. Their disruptive business model is set up to direct source top of the line raw materials, again, the same used by brands like Armani and Burberry, which allows for more affordable pricing on high-quality suits with a starting price-point of $700, well below what we'd expect from other luxury brands. Personalization options include a preferred fit profile, fine Italian wool frabrics, unique lining options, pockets and vents as well as various button styles. Here's what J. Hilburn President Veeral Rathod had to say about the new offerings:
We've spent the last three years rebuilding a luxury supply chain that will disrupt the retail industry. Just as we've been able to introduce custom shirts to thousands of men for the first time, while simultaneously winning over diehard custom aficionados, we're confident the new suit collection will impress and delight them both.
Available exclusively through more than 1,000 personal style advisors nationwide, these pieces look to further longstanding relationships between clients and their certified style advisors. J. Hilburn suits start at $700; sportcoats start at $525.