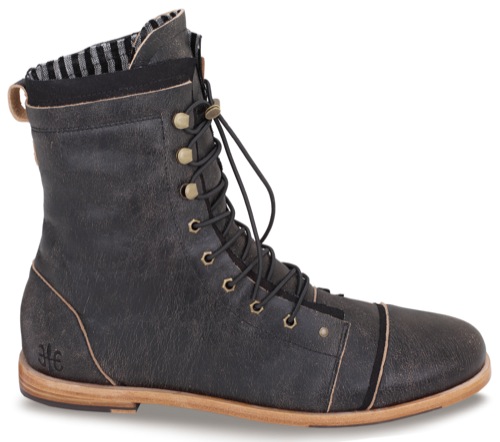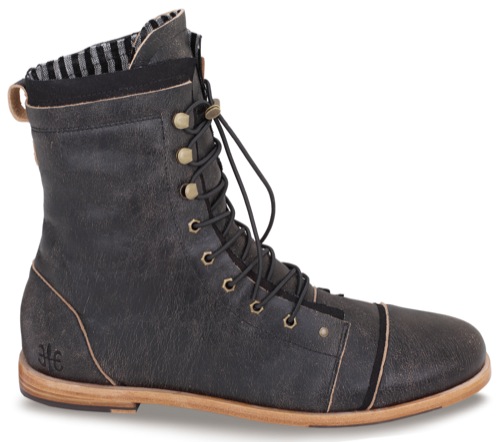 Athletic footwear brand Royal Elastics has evolved quite a bit since its original inception back in 1996. They were bought by K-Swiss in 2001 and in 2009, the original founders decided to take the company private again through an investor-led buyback. The basis of the original brand is still prevalent today — no laces. Those are replaced for elasticated cords instead and a lot of their highly athletic kicks even feature velcro straps.
After seeing the brand's Fall 2011 collection, everything we thought we knew about the brand went out the window. There's a plethora of goodness coming our way as early as August and here's one piece worth checking out. The Delphin boot shown above is a cap-toe combat-inspired mid-calf boot with a leather sole and elastic laces. Raw leather edges, a striped lining, and the innovative lacing system — which can be worn tight or loose (depending on the wearer's preference) without looking messy or undone. It's quite wearable and the broken-in texture allows for some added versatility.
The boot will be available in brown as well and will be available for $140 through the RE's online store.