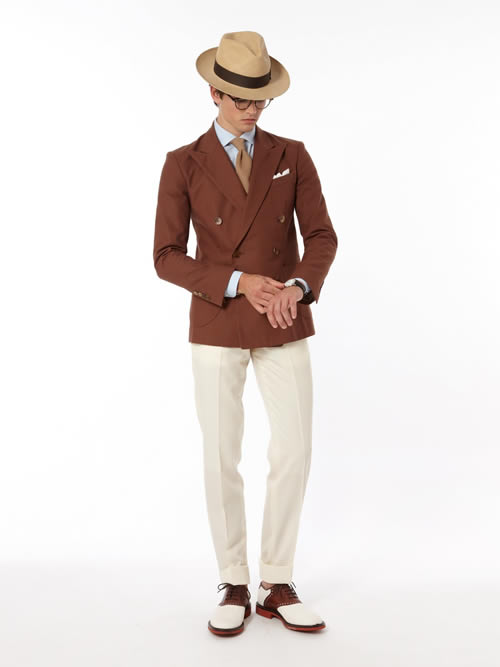 Predicting where the menswear market will be in a year or two from now or even five years from now is no easy task but I sincerely believe the folks at Ovadia & Sons are one of the few in the industry that are really good at it. In past seasons, we seen them deliver product that's modern yet timeless and downright essential. Their following is steadily growing and that can be mainly attributed to some press love and their ability to just make clothes that men want to wear.
Their Spring 2012 collection is one of their most complete lines to date, with just about everything you'd want or need being added to the mix. LAS of Sartorially Inclined gives us a first look at the S/S 2012 lookbook and adds a note about the brand's presence at this year's (capsule) show in New York —
Some of the most respected stores in the country were not just browsing the booth, but doing their best to lock up exclusive deals. Yeah, that right there is when you know things are getting real, if you couldn't already tell by looking at the collection.
There is definitely a new age in menswear, with younger designers coming to the forefront with product that's well-made and worth every penny. See the entire collection from Ovadia & Sons below to get a glimpse into the future.