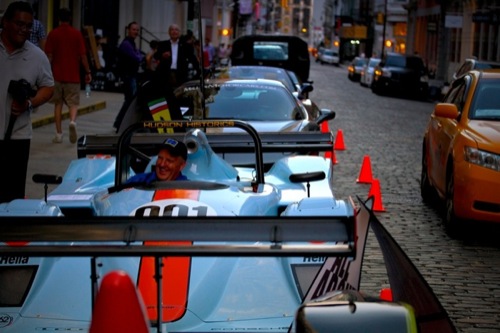 Seize sur Vingt Hosts the American Le Mans Series Teams
Earlier this week, custom clothier Seize sur Vingt hosted the American Le Mans Series Teams at their Greene Street boutique in celebration of the Northeast Grand Prix Lime Rock. The folks brought along their cars as well with a full-on takeover of the block. In attendance were Extreme Speed Motorsports, Genoa Racing and 12 year old go-kart champ Santino Ferrucci. A Ferrari 458 Italia, Ferrari California, Ford GT, Aston Martin DB4 and a white on white 1987 Turbo Esprit Lotus were also brought to the scene.
The folks at Gear Patrol took some amazing shots from the night, some of which you can see below. For the rest head on over to GP for their Photo Essay.