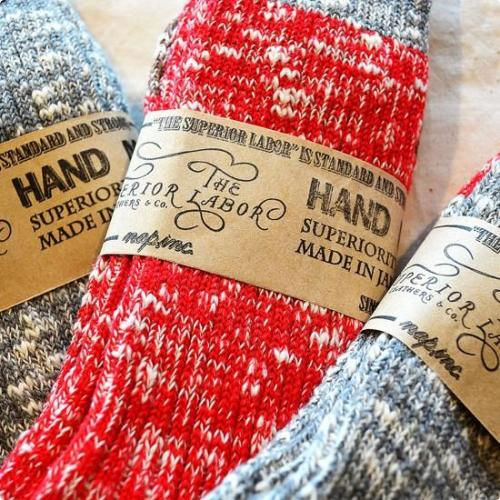 Essential | The Superior Labor Socks
There's just something about freezing your toes off that turns me off to the entire winter months. There's plenty of gear available to help insulate our bodies but very few brands are dishing out the goods to protect our toes from frost bite. I'm really talking extremes here but it's good to know that a brand like The Superior Labor is looking to deliver the entire package. Their socks are hand made from thick polyester polyurethane in Japan and with the utmost care. The colorways are phenomenal as well as they will surely add some color to your muted winter ensembles.
Available through Treasure Isle for $19.