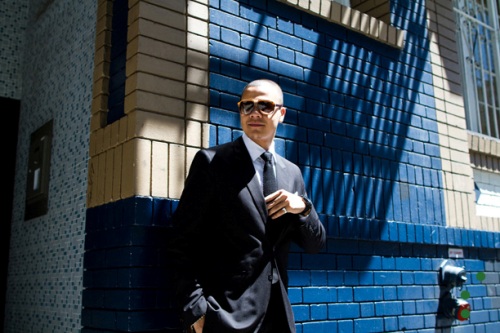 We'd like to turn you all to a new premium eyewear brand coming out of California. Shauns Shades delivers top quality frames that are designed in Cali but hand made in Italy utilizing the finest materials in the process like Carl Zeiss lenses. They're very wearable and are limited in branding as it only features a Braille "S" logo at the tip of the left temple in SHAUNS SHADES signature green.
From the imagery here, you can see the pieces look great but we think the brand's "Buy One Give Sight" mission is so powerful that we couldn't resist sharing. They've set out to support, empower and help solve the problem of visual impairment and eliminate blindness. Each time someone purchases a pair of Shauns Shades, one of the 285 million people around the world who suffer from these visual challenges will receive a pair of glasses.
The pieces are available at a great mid-level price point that we think will be accessible to more folks than the prices we're accustomed to seeing. Shop the collection here.