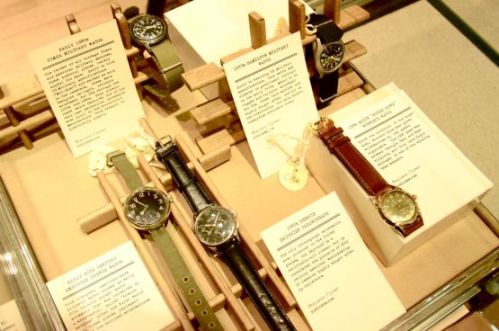 Hodinkee x Club Monaco | Vintage Watches Made in the USA
There's something special about the work that Ben Clymer of Hodinkee does. He connects readers with products that they normally wouldn't be able to see and talks about complicated timepieces in a way that folks can relate to and the unique content he dishes out on the daily is by far some of the best watch coverage on the digital web. He's been steadily growing his following and this is one of his many "stamps of approval" in the past few months. He's been doing some close work with TAG Heuer and Audemars Piguet and has ongoing collaborative efforts with the teams over at Gilt. Now, Club Monaco commissioned Ben to find some vintages military-style watches that were made right here in the US of A as part of their Made in the USA collection in conjunction with Michael Williams of A Continuous Lean. Of course, he delivered and now the goods are being sold at the Club's New York flagship at 21st and 5th and Toronto's Bloor Street location. There are less than ten pieces in total and we're not sure which ones are even left but we suggest getting in to one of these shops if they're local and check out the beauties for yourself.
Read more about the collaboration on Hodinkee.