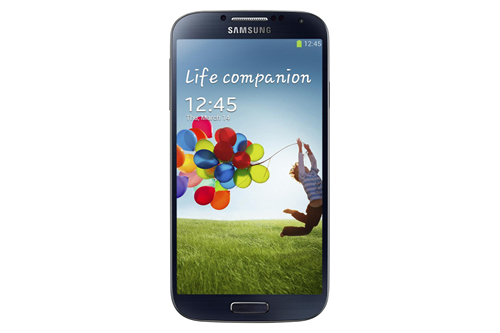 Samsung has unveiled the latest addition to their Galaxy line of smartphones. Design cues come from its predecessor, the GS3, but with the screen size bumped up to 5-inches. Expect to see the same rounded edges and narrow physical home button button in a slightly thinner and lighter body. Other enhancements include the screen resolution being maxed out at 1080p, an increase in battery life, a faster 1.9 GHz quad-core or 1.6GHz octa-core processor and the rear-facing camera now with 13-megapixels.
These enhancements were all expected from current and hopeful Samsung users but Samsung's focus on creating specialized software is where things really get interesting, allowing the global tech manufacturer to really differentiate itself from the competition. One standout feature is the dual video call mode which allows callers to see what you're looking at during video calls. The TV control app, translation tool, and eye-tracking and gesture capabilities alow you to pause a video when you look away and let you hover a finger over an item to get a preview.
Look for the Samsung Galaxy S4 to hit stores late April in both a white and black variation.