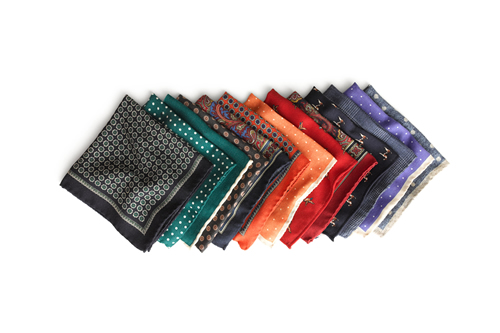 J.Crew has been on a bit of hot streak as of late as they gear up for the upcoming season. Their fall catalog was pinned on their Pinterest page in its entirety and made available to pre-order. Note that this is before the products even showed up in their printed catalogs or on their Web store. Now, J.Crew is has also unveiled Discovered, a new shop featuring a curation of hand picked, hard to find items that the American retailer has gathered from trips around the world, word of mouth and some from their own archives even. What we love most about Discovered is that it will unveil new interesting and unique finds every month. J.Crew's creative and design teams will pick 10 special pieces from third party partners and their own in-house items for Men's, Women's and Crewcuts.
The selections will vary from month to month and each item will feature its own editorial content, photography and/or a curated video. This rich content will help to tell the deeper story behind the product and provide insight into why it was chosen.
Discovered went live online today and will debut in J.Crew's September style guide with a dedicated section in the catalog each month. For the month of September, some standout pieces include Ebbets Field Hats, Nanamica Camo Cruiser, New Balance 998, DS & Durga Homesteader Cologne, and Monogramming. Oh, and speaking of which, J.Crew rounded up four style experts to get their thoughts on the venerable monogram. Video can be found below.