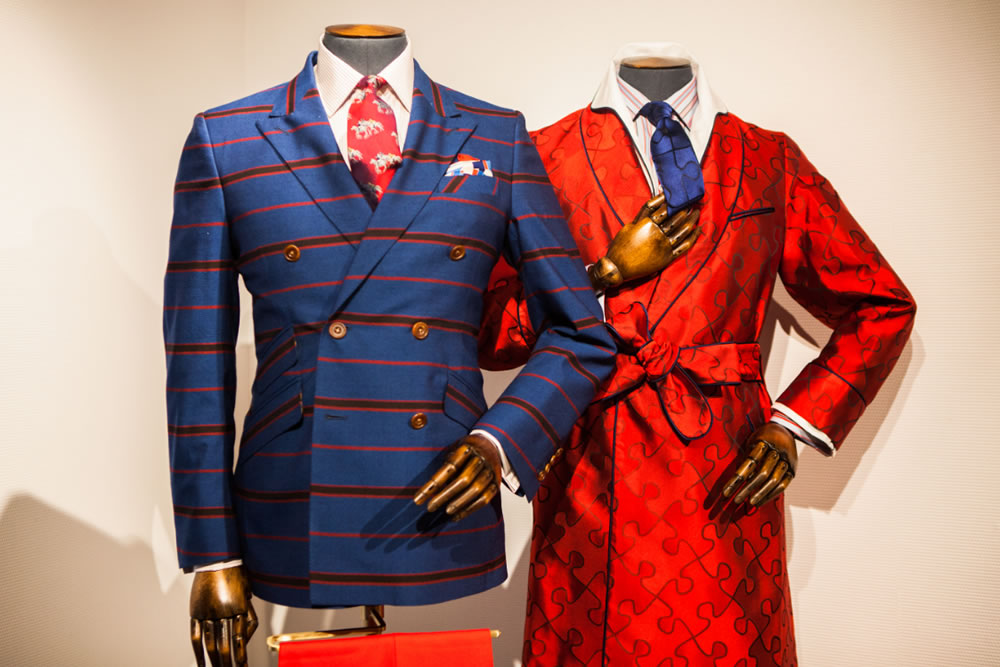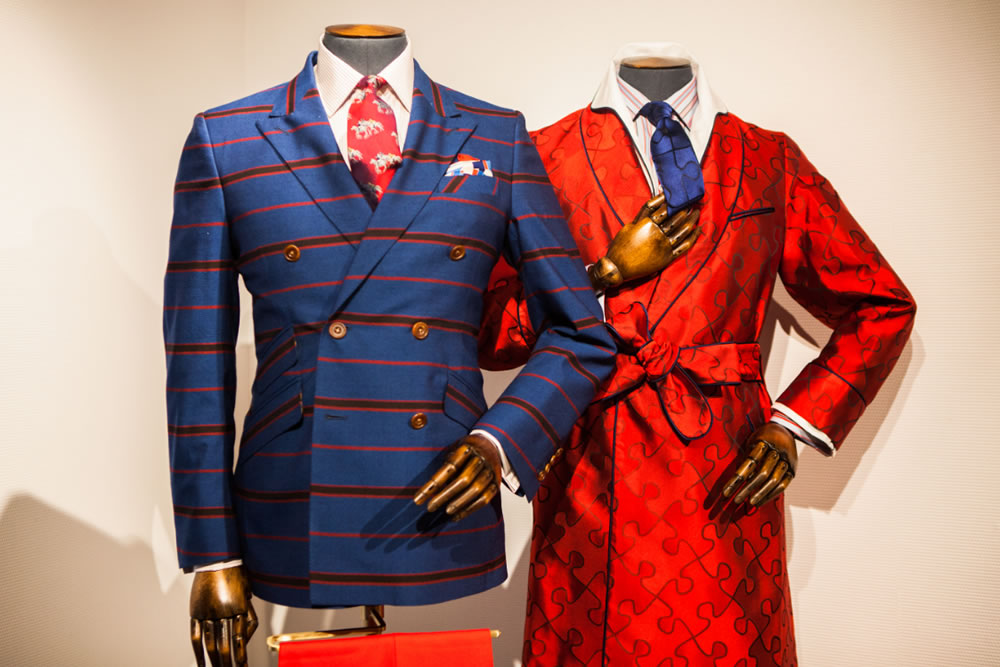 For the first time, Turnbull & Asser eased into the heart of Mayfair, London to present their full Spring/Summer 2015 campaign at the iconic brand's new headquarters and to participate in London Collections: Men.
Introduced as "A Peacock Amongst the Parrots," the seasonal collection tells the story of an English gentleman who becomes stranded on an island with only the comfort of his Turnbull & Asser trunk. Though far from civilization, the peacock's bold colors and well-dressed appearance allow him to assimilate with the brilliant birds.
The eclectic collection reflects the unpredictability of the wilderness, encouraging freedom and courage of expression in the products. Turnbull & Asser's latest designs explore mixed variations in traditional wear, such as the wide 'Skipper' tie, luxurious gowns in distress (with over-weave patterns), and jacket-pajamas. Soft tailoring provides an elegant feel to the traditional double-breasted blazers banded with elaborate, horizontal stripes. The blazer's deep blue color is reminiscent of the sea and all things nautical. In good measure, trousers in textured soft cottons and wool provide a light accompaniment to the intricate outerwear.