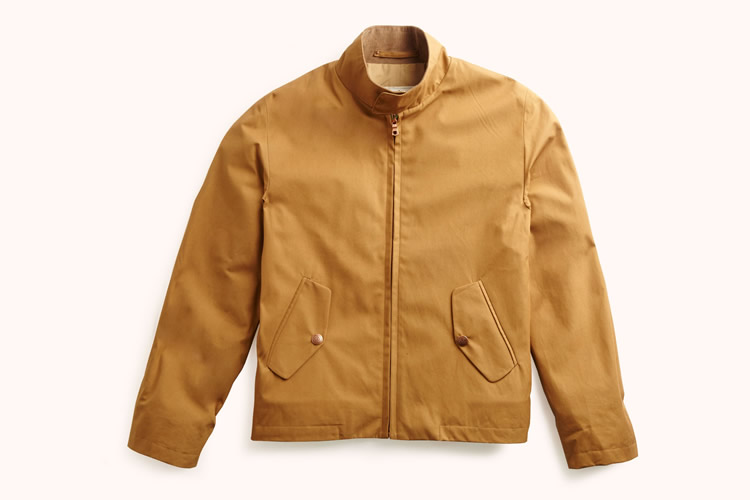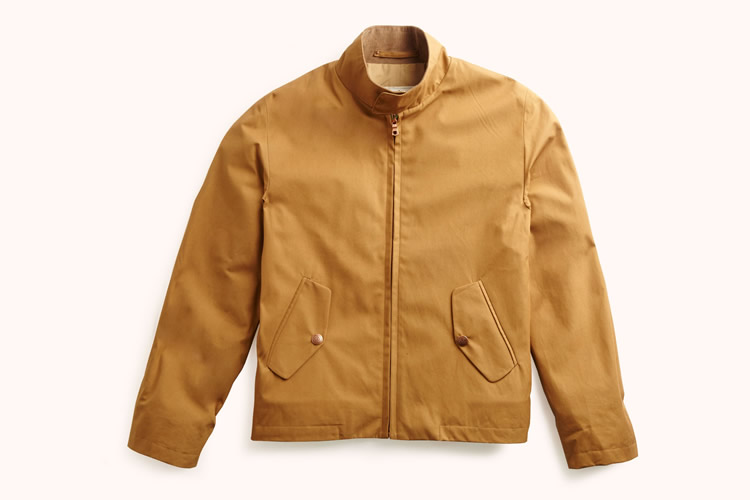 Made in Manchester, England, Ventile is a natural product woven from 100% cotton using the world's finest long staple fibre. Despite its dense properties, Ventile fabric provides a unique level of comfort as well as being waterproof, highly breathable and durable. The jacket material's excellent construction and detail has attracted British contemporary brands like Private White V.C. that caters to the sartorial lifestyle of a modern gentleman in demand of principle.
The Private White V.C. Harrington upholds a minimalist appearance with extensive interior features including a RIRI zip that secures the map pocket and an additional real horn button for the wallet pocket. The inset raglan sleeve gives a smart frontal appearance but still allows for full ease of movement and dexterity. Cuffs have concealed 100% cotton rib, retaining wind-proof functionality. Each Harrington jacket is brandished with the Private White V.C. "Made in Manchester" stud to fasten the envelope flap pockets and to complete the Prussian collar.
The Harrington Ventile in cinnamon can be purchased through the Private White V.C. website.
– J. Baak