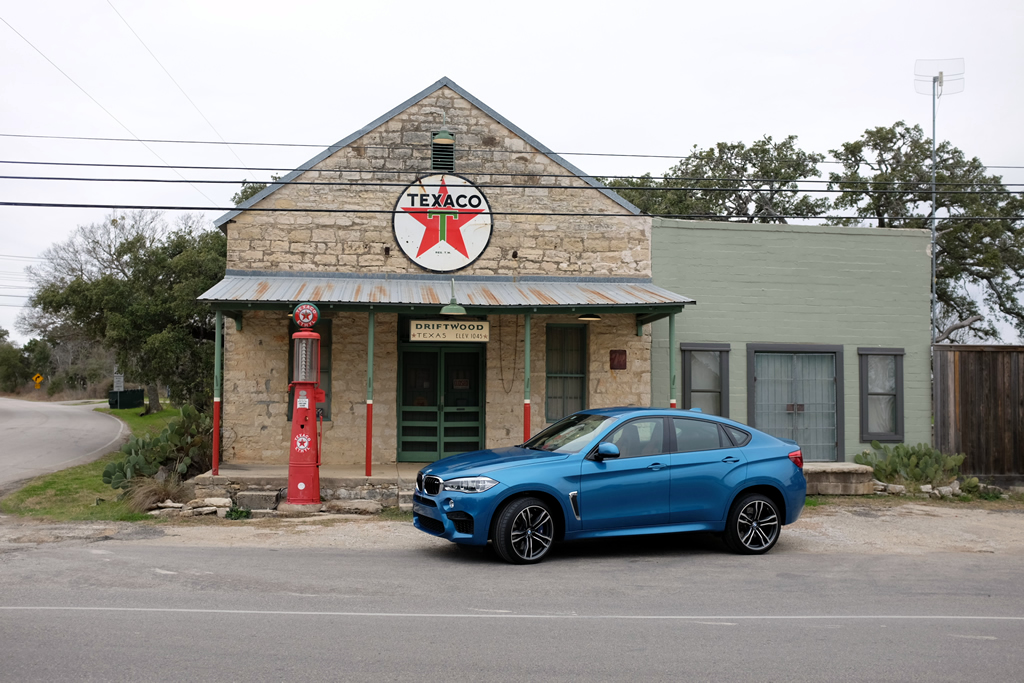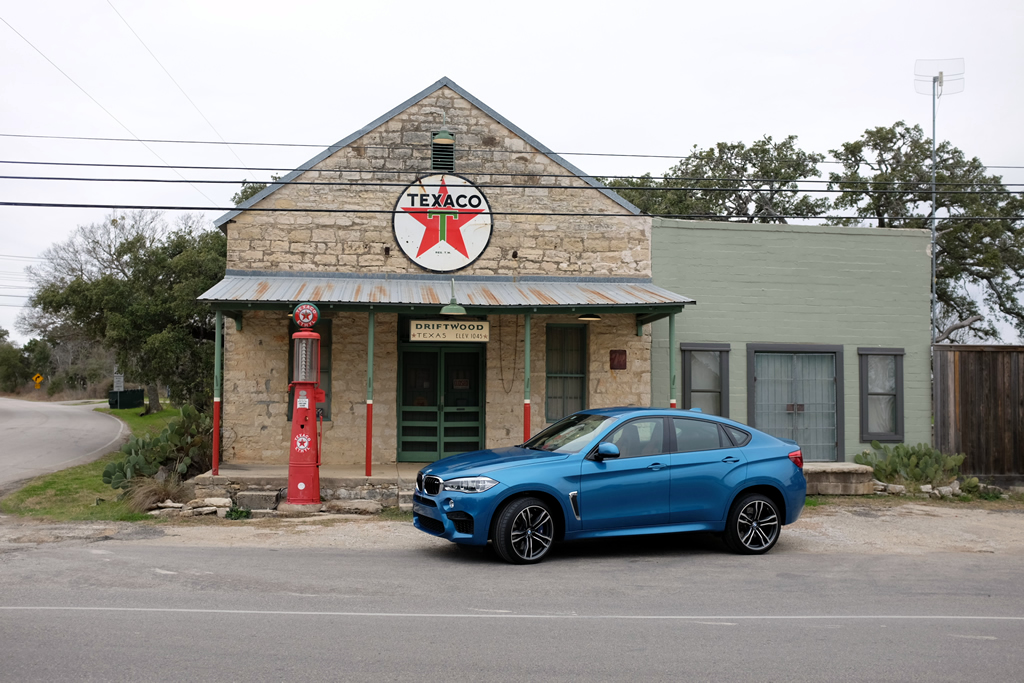 Do you ever wonder about how we gravitate towards certain things? I guess a lot of time can be spent on deciphering the code but it's all pretty simple. We love what we love. And it's hard not to love the new BMW X6 M. It's lighter and more powerful than its predecessor and we got to spend an entire day with it, not only on the Circuit of the Americas but on the surrounding streets and highways of Austin as well. For those not familiar, the track's 3.4 miles in length and features 20 turns with plenty of elevation changes to keep things interesting. It currently hosts MotoGP and the only US-based F1 race. The X6 M looks powerful on paper and we couldn't think of a better way to see if it's everything BMW promises. The sport utility crossover is powered by a turbocharged 4.4-liter V8 that pushes 567 horsepower and 553 pound-feet of torque and is mated to an eight-speed Steptronic auto transmission and all-wheel drive. It still comes in at less than 5,200 pounds and can go from 0 to 60 mph in 4 seconds.
The 21-inch wheels are wrapped in Michelin run flats that are 285 in front and 325 at the rear so putting all that power down isn't a problem at all. When you think about how fast this beast was going around a pretty relentless day at the track, we have to say the they held up quite nicely, especially after they quickly heated up. With all things considered like the fact that this isn't an M4, the new X6 M is still pretty responsive and doesn't leave much to be desired when it comes to performance. Keeping traction control in M Dynamic Mode and opting to stiffen the suspension, it really does make for a great experience.
When you translate this to on-the-road driving, the X6 M is a joy to drive. All that power is so accessible and the cabin can be pretty quiet at times, so there's a chance you're going faster than you think. Gift and a curse I suppose but we'll take it. Consider also that Michelin's run flats are quieter than ever and the cockpit is beyond comfortable. The perfect mix of power, design, and technology really do make this the perfect companion for road trips and runs to the local grocery store alike.
The 2015 BMW X6 M is priced at $103,050 (destination included) and goes up from there as you equip it with all the right options. At that price point, we really can't think of a more agile SUV or SAC. Check out the images from our trip to COTA and look for this monster to hit showrooms this month.