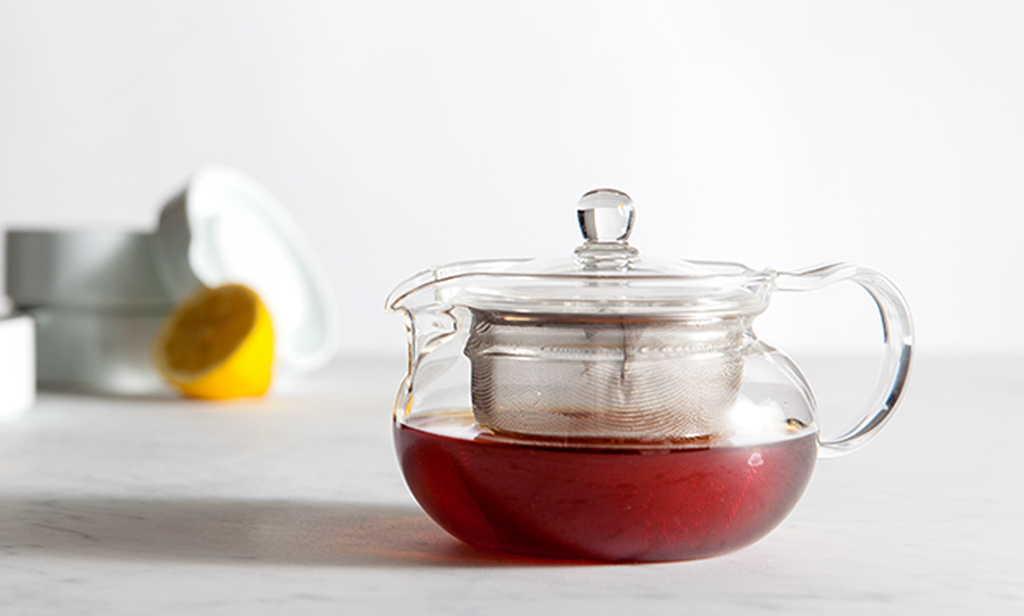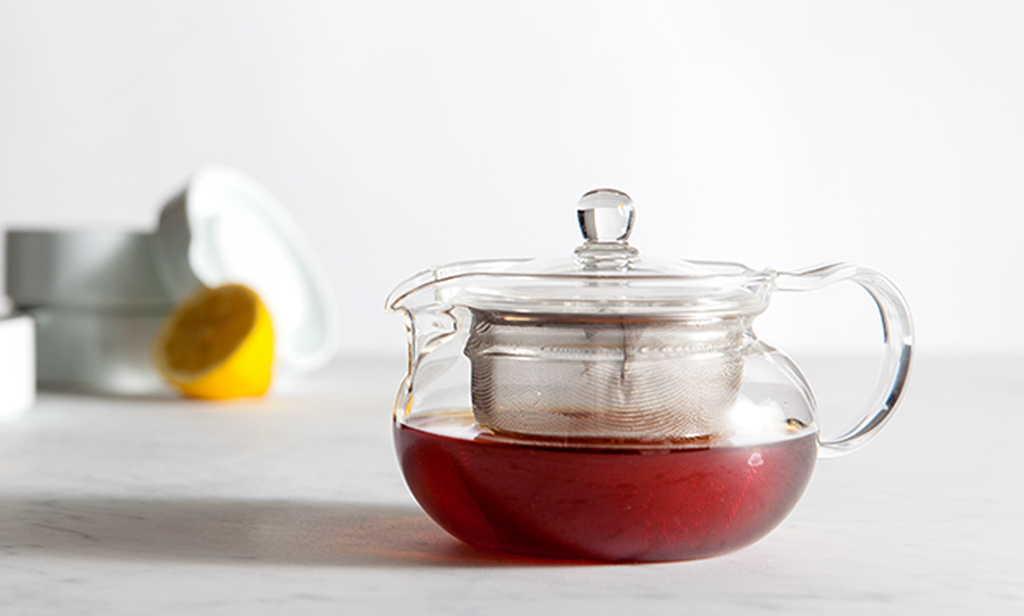 For those who believe there's nothing better than a steaming cup of tea comes this sleek, translucent tea pot from Hario. Made of the durable, heat-resistant industrial glass Hario is known for, the pot comes with a stainless steel basket of fine mesh that keeps tea leaves in place while giving them ample room to steep. The glass provides a clear view that lets users see when their tea is finished. After tea time, the pot's wide mouth allows for easy cleanup.
Founded in Japan in 1921, Hario originally provided heatproof glass for laboratory use. In the 1940s, founder Hiromu Yasuhiro got the idea that the company's glass could also be put to good use in Japan's burgeoning coffee and café industry. The result was a line of high-quality coffee and tea accessories that continues today.
The Hario tea pot can be ordered online from Kaufmann Mercantile.