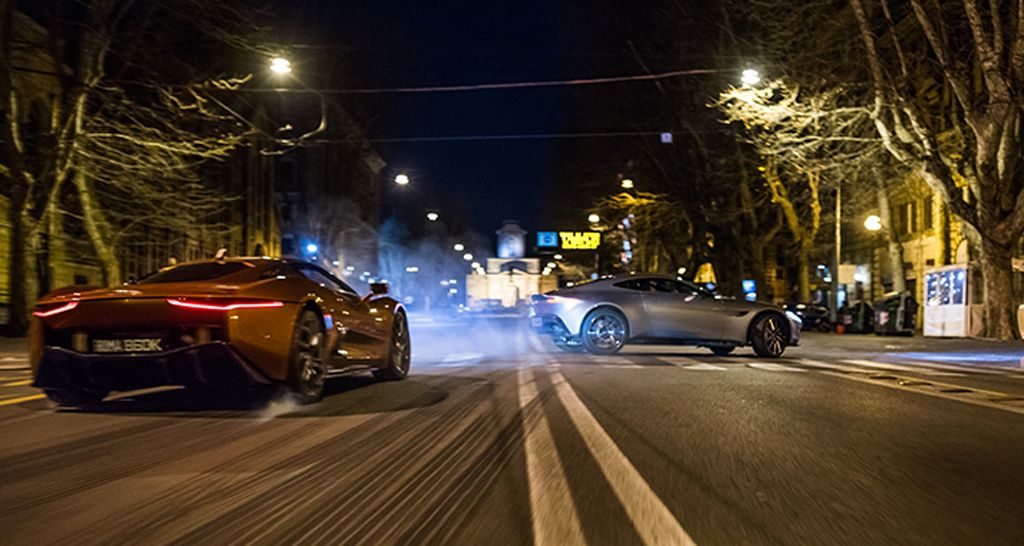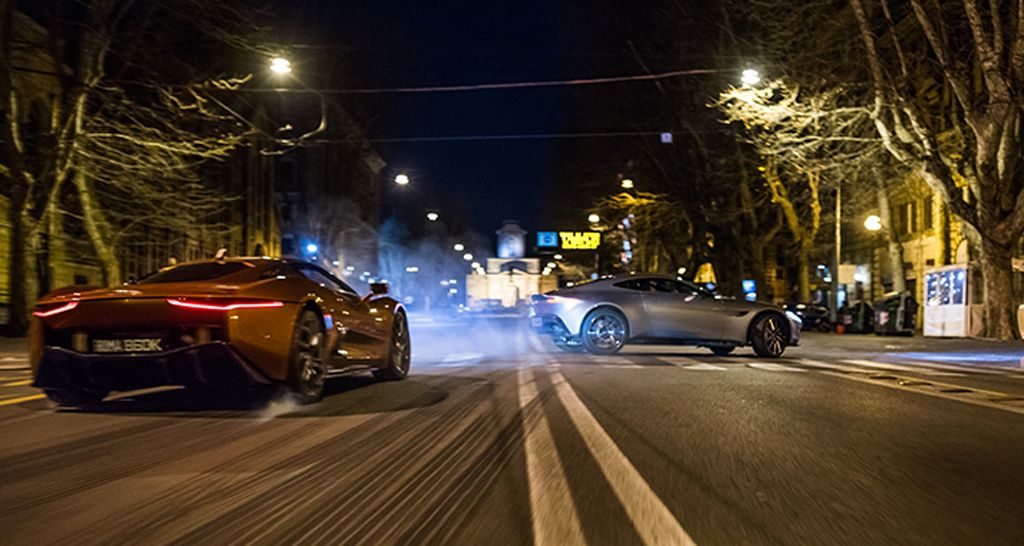 Until recently, footage from "Spectre," the next film in the James Bond franchise, has been as rare as seeing, well, a ghost. Although a much-hyped teaser trailer was released last month, it focused more on mood and tone than action. Today, however, the official James Bond website, www.007.com, has released a behind-the-scenes look at a car chase through the streets of Rome. And not just any car chase, mind you. It's a duel between the Aston Martin DB10 and the Jaguar C-X75.
Of the iconic Aston Martin, "Spectre" director Sam Mendes says, "I love the idea of this fantastic car being in a one-on-one battle with another incredible car from Jaguar, which is similarly extraordinary, actually. So it's a cat-and-mouse game through the nighttime streets of Rome, at great speed, between two of the fastest cars in the word."
The behind-the-scenes footage doesn't disappoint, showing both the Aston Martin DB10 and Jaguar C-X75 zipping through the abandoned streets of Rome and swirling around each other in a elegant automotive ballet. The clip also features interviews with actor Dave Bautista and the special effects and stunt coordinators about how they safely put these supercars through their paces.
"Spectre," which stars Daniel Craig as James Bond, hits theaters around the globe on Nov. 6.
[embedvideo id="5BhuxLVMj4U" website="youtube"]