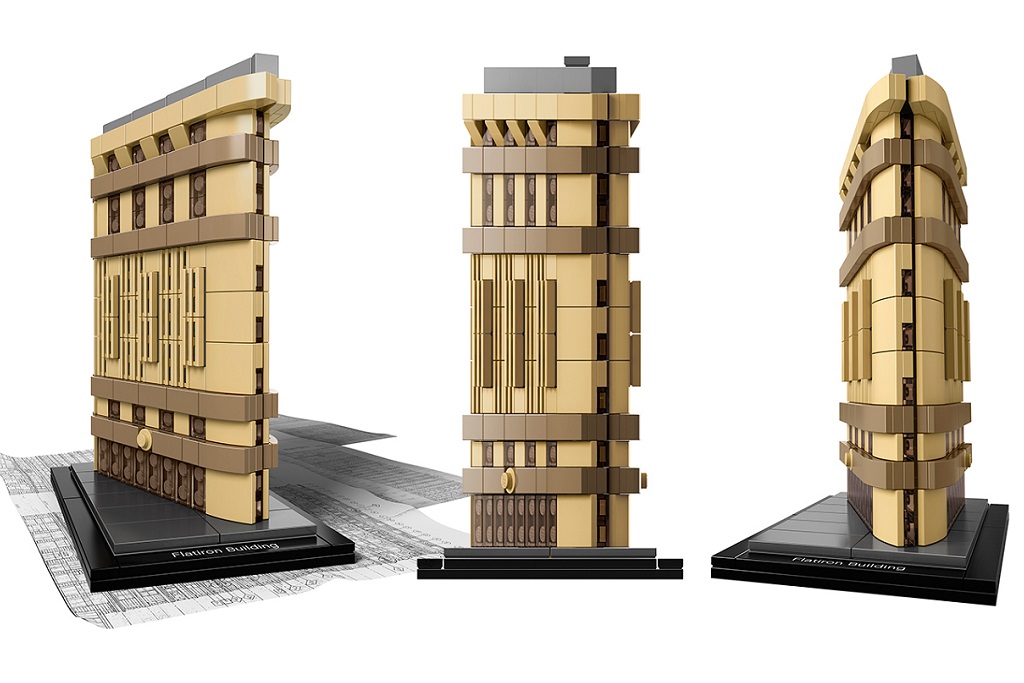 LEGO Architecture Recreates New York's Flatiron Building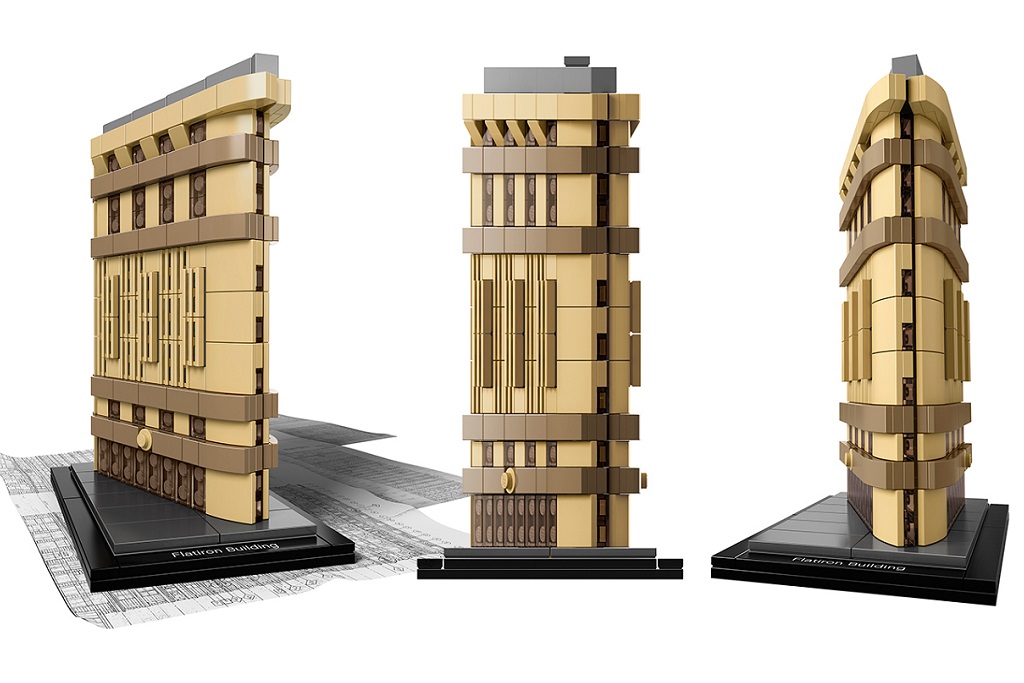 Now you can build your own replica of one of New York's most iconic buildings. The Flatiron Building model has been released as part of LEGO's Architecture product line. The detailed LEGO brick model captures the building's limestone construction and the Beaux-Arts styling of architect Daniel Burnham's work. The model also includes a nameplate and a booklet detailing the design, architecture and history of the building. It measures 5" tall, 3" wide and 4" deep.
The original Flatiron Building was constructed in 1902 and sits on a wedge-shaped island-block between Fifth Avenue and East 22nd Street, Manhattan. Originally named the Fuller Building, it used to be one of the city's tallest skyscrapers at 20 stories high. The building was recognized as a New York City landmark in 1966, was added to the National Register of Historic Places in 1979, and was named a National Historic Landmark in 1989.
Visit LEGO's website to add this unique landmark to your collection.