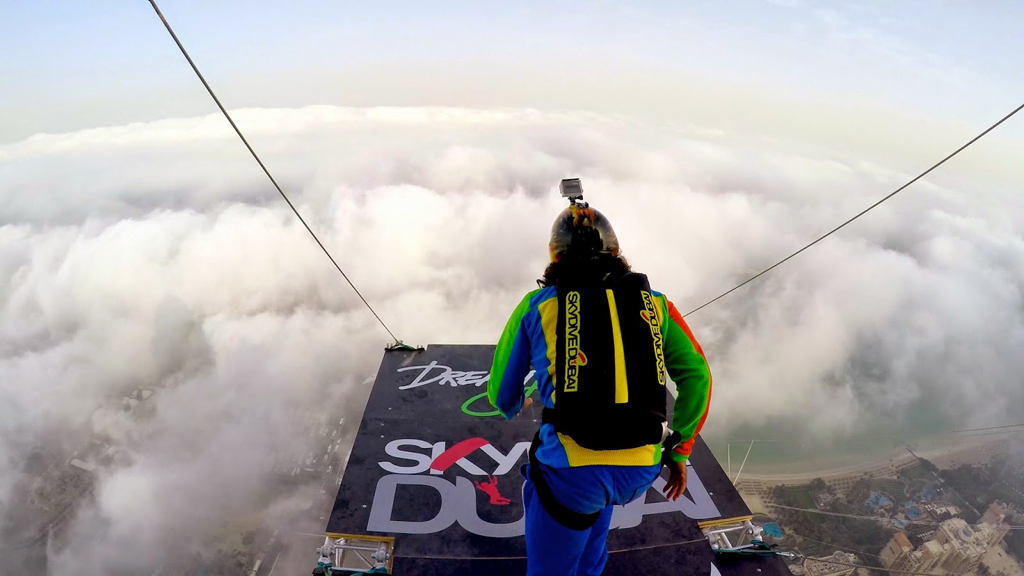 Base Jumping From Dubai's Princess Tower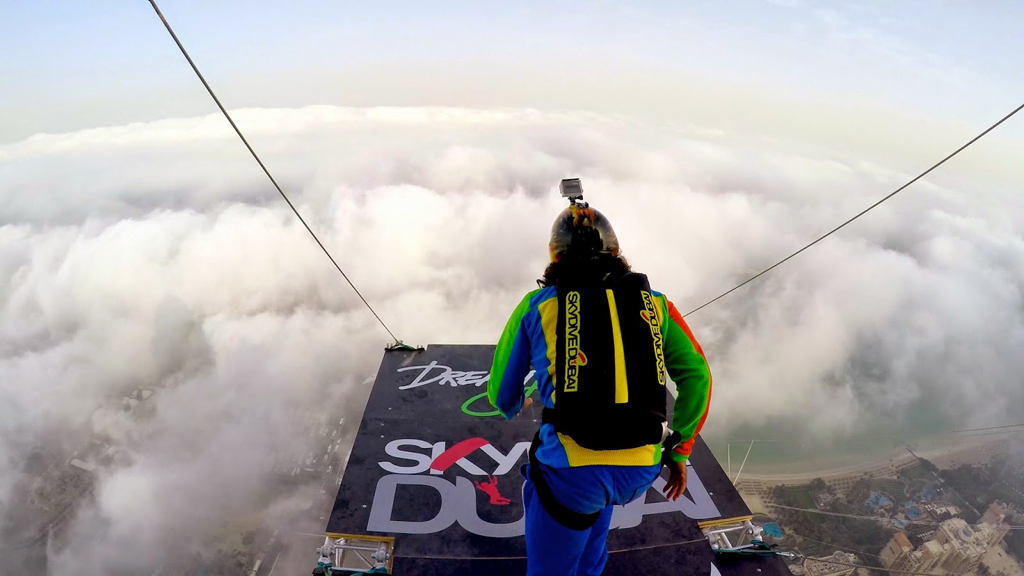 At 1,358 feet high, The Princess Tower is the second-tallest building in Dubai. When its roof was recently opened up to base jumpers, 558 daredevils from around the world showed up to take part in the DreamJump event. And in case you were wondering, yes, it was all caught on camera.
The resulting video isn't for those afraid of heights. Nor is it for those who think base jumping off one of the world's tallest skyscrapers is the height (pun definitely intended) of stupidity. But for those of you into such things, the video is an eye-popping stunner that follows several groups of jumpers from the top of The Princess Tower all the way to the bottom. The view from the top is breathtaking. It gets even more so as we follow wave after wave of adrenaline junkies over the edge. On the way down, these extreme athletes flip, spin and generally ignore all rules of gravity. As one intrepid jumper says in the video, "It's just crazy." We couldn't agree more.
[embedvideo id="Fhskvloj1gE" website="youtube"]