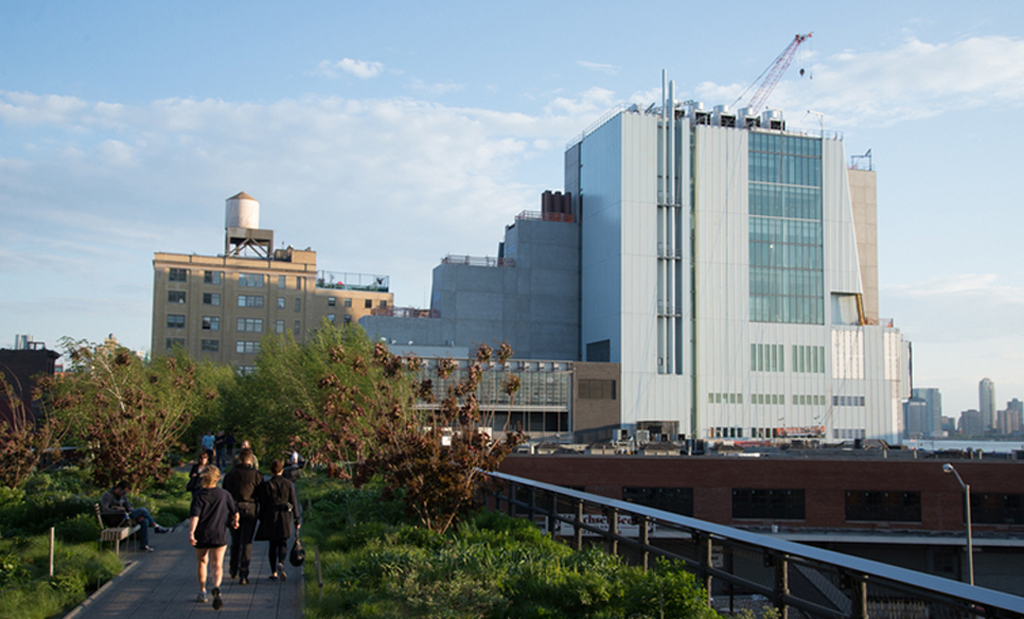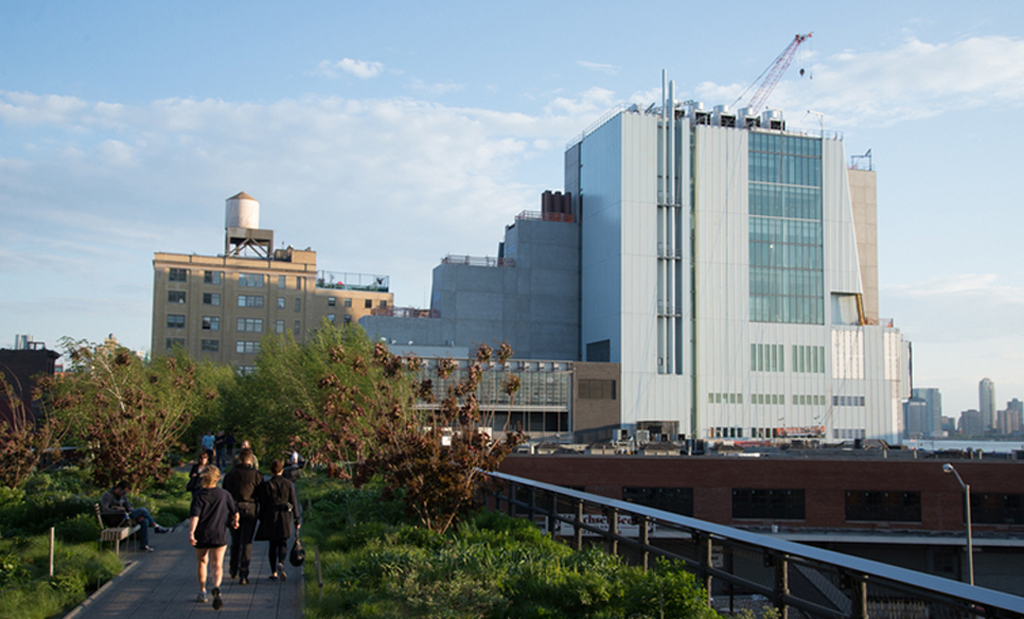 The Whitney Museum of American Art, which held court on the Upper East Side for decades, has reopened at its now, ultra-modern location in New York's Meatpacking District. Designed by architect Renzo Piano, the museum's new state-of-the-art building includes roughly 50,000 square feet of indoor galleries and 13,000 square feet of outdoor exhibition space. In addition to plenty of room for art, the museum offers stunning views of the High Line and the Hudson River.
Hoping the new Whitney will become as big of a draw as MoMA or the Metropolitan Museum of Art, New York has turned the opening in a major multiday event. Yesterday, first lady Michelle Obama was on hand to help dedicate the new museum. Tonight, the Empire State Building will be the canvas for a light show featuring interpretations of works by Andy Warhol, Edward Hopper, Georgia O'Keefe and others. And Saturday brings not only a Whitney block party but free admission to the museum.
The inaugural collection displayed in the new building, "America is Hard to See," features more than 600 works drawn entirely from the Whitney collection. It is billed as a major reexamination of the history of art in America from the beginning of the 20th Century. It runs until Sept. 27.
More information on the Whitney, its new building and the current exhibit can be found at the museum's website.