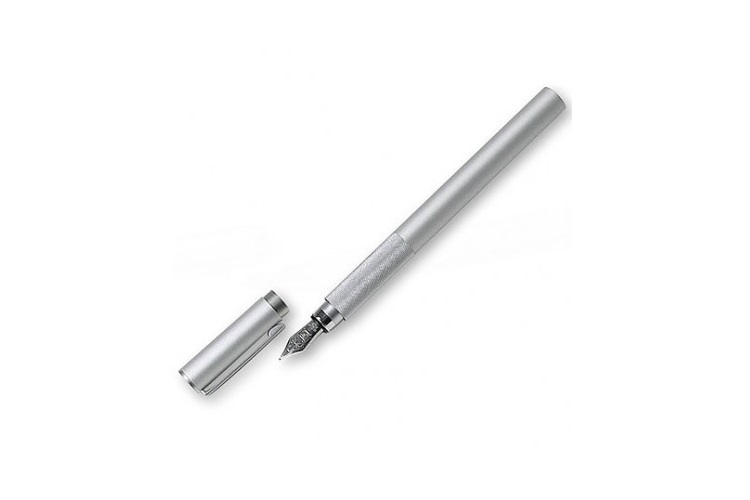 MUJI Aluminum Round Fountain Pen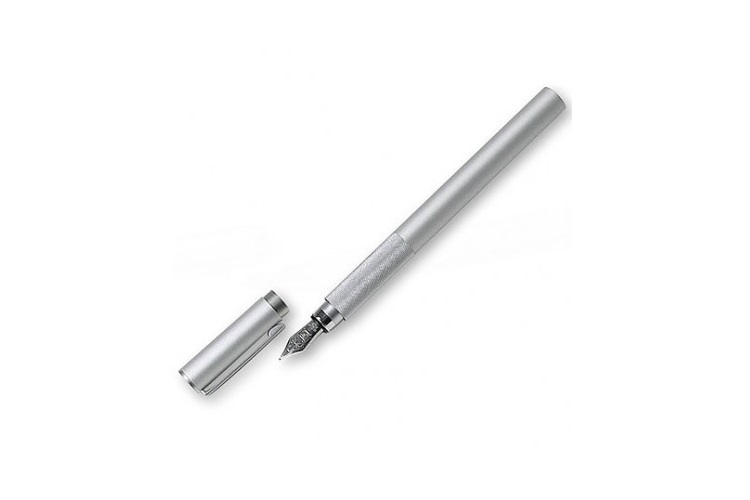 In today's digitally-based world, it has become something of a statement to write things down by hand. The MUJI Aluminum Round Fountain Pen pays homage to the tradition of writing by placing plain ink on paper. The stylish silver pen feels light but solid and the rough texture around the holding area adds a unique touch. The simple design has resulted in a professional and clean-looking writing instrument. The MUJI pen is affordable quality that will last you a long time, true to the values of the thirty-five year-old Japanese supplier of luxury brands.
The MUJI fountain pen comes with one black refill cartridge and you may want to order extra cartridges if you plan to use the pen a lot. Take a look at MUJI's webstore for more details on how to order.