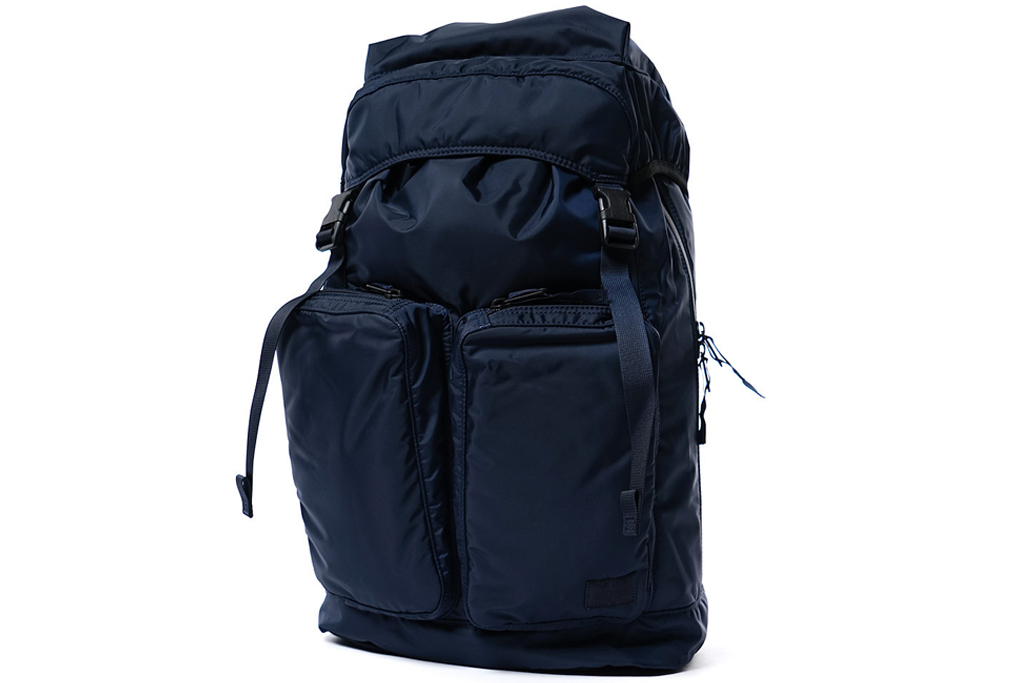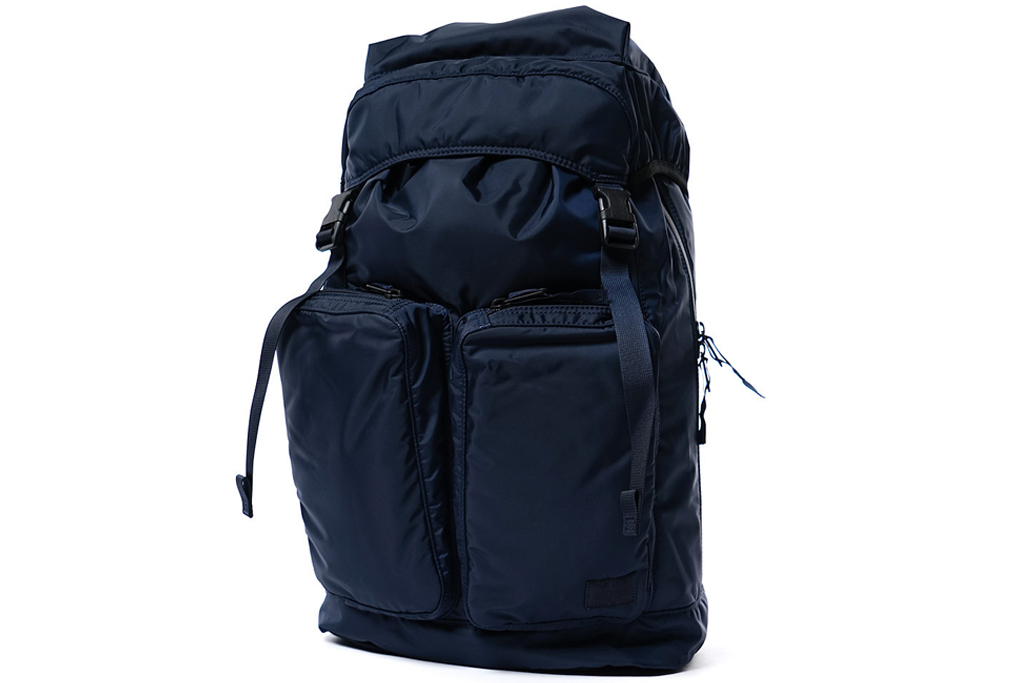 Those out there who think navy is the new black may be on to something, especially now that expert bag makers HeadPorter is utilizing the same high-quality materials of its classic "Black Beauty" series for its new "Master Navy" series. The centerpiece of the series is the Master Navy Rucksack, constructed with matted navy high-density nylon taffeta.
The bag retains the classic silhouette of military rucksacks, but with a sleek, stylish update. The all-navy color scheme lends versatility. While perfect for a weekend hike, it won't look out of place paired with a business suit while navigating the city streets.
But looks, while important, are the only thing that matter here. Any rucksack worth its salt is built with storage in mind, and HeadPorter's is no different. In addition to its main compartment, it comes with three zippered exterior pouches. Adjustable straps lend easy toting, while side zipper access allowed for speed and functionality. There's also a main compartment extender, in case you need a little extra room.
HeadPorter has three stores in Tokyo, Kyoto and Osaka. For those of you who can't make a quick trip to Japan, the Master Navy Rucksack is also available online.