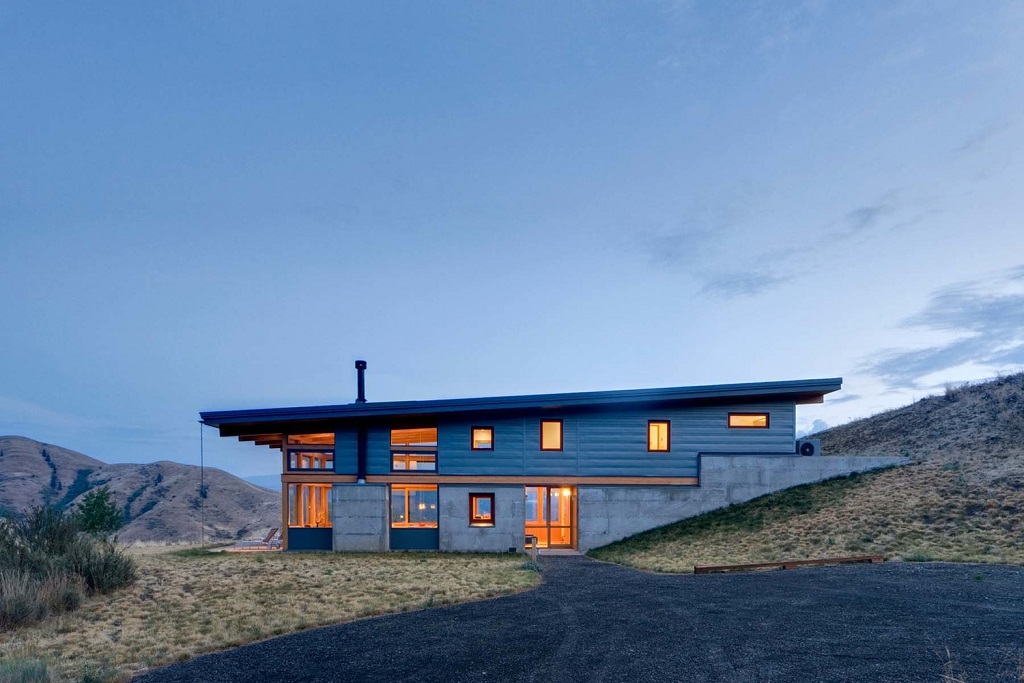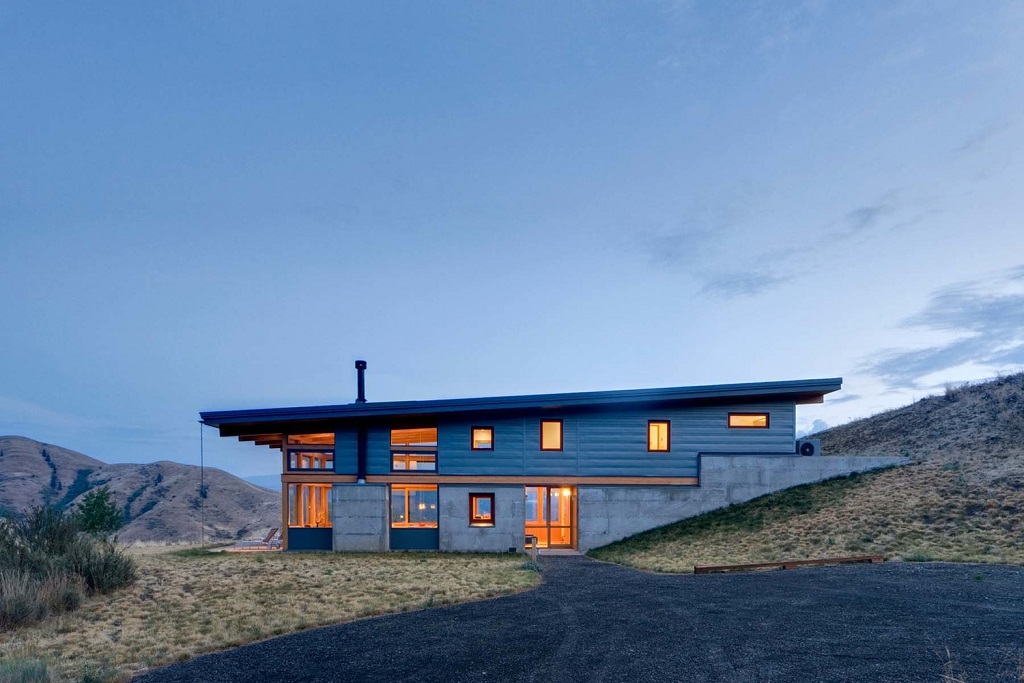 Nahahum Cabin is located north of Cashmere, Washington on the hillside. The two-story, 1,500 square-foot home was designed by Balance Associates Architects.
The architects positioned the building so as to get the best panoramic views and maximize solar energy. The main entrance has a double height ceiling and beautiful views of the canyon. The kitchen and living space are located towards the east and take up most of the main floor. The ground floor windows in the living room also act as sliding doors which open up to the vast outside world. The master bedroom, guest bedroom, bathroom and small office space are situated upstairs.
The modern home has a lot of light and the building incorporates the benefits of being in a wide and open natural environment. Wooden features are placed throughout the building, creating a warm and natural cabin feel and making Nahahum a stylish escape from the hustle and bustle of city life.  Take a look at design milk for more details and photographs.