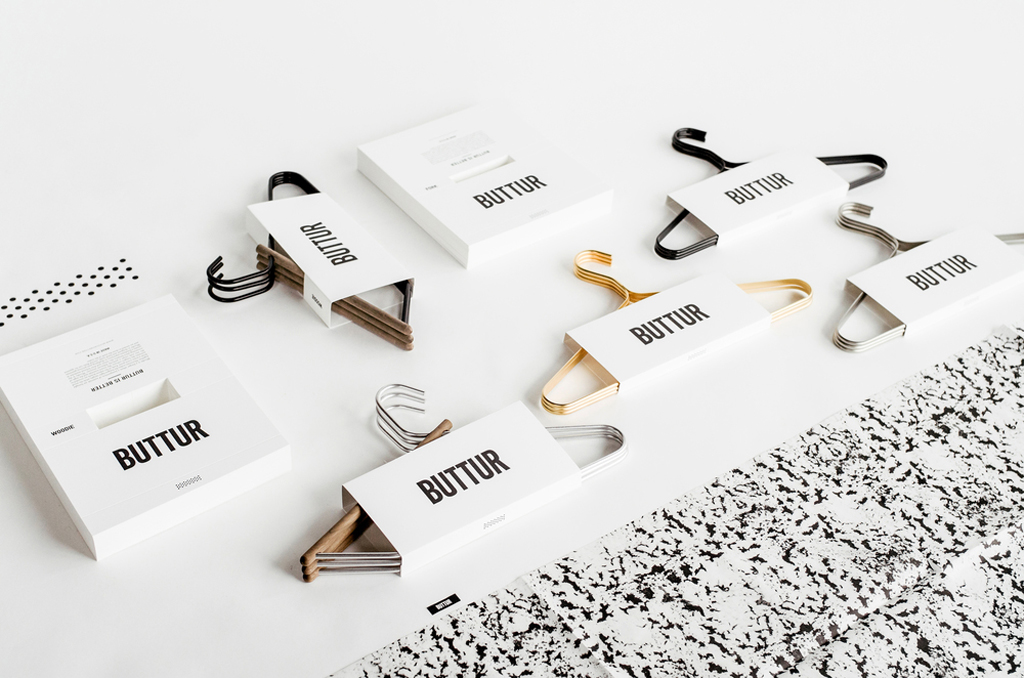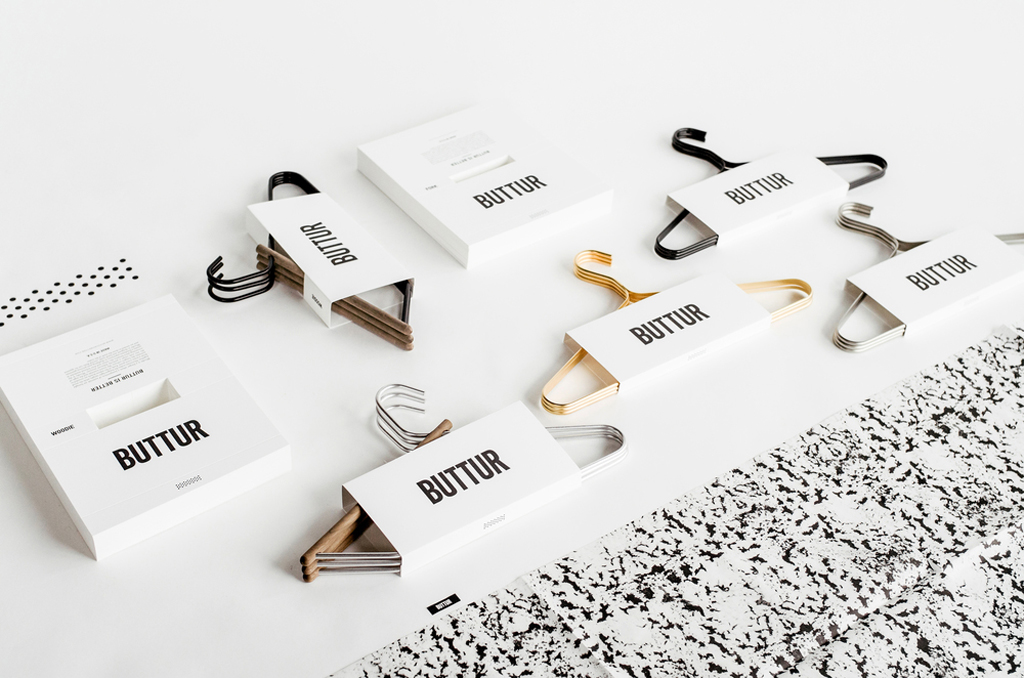 While most people put great care in selecting their clothes, very few actually put much thought into what those clothes eventually hang from in their closets. Most closets likely contain a mix of chunky plastic hangers, sturdy wooden ones and those twisted wire monstrosities that entered pop culture infamy in the movie "Mommie Dearest" when Faye Dunaway as Joan Crawford screeched, "No wire hangers ever!"
The husband and wife team behind industrial designer Buttur have reinvented the hanger with two new designs. There's "Woodie," a minimalist version of the wooden hanger, and "Fork," a wire hanger so sleek that even Dunaway's Joan Crawford would approve.
Coming in three colors — black, silver and gold — and with a handcrafted finish, "Fork" retains the look and shape of traditional wire hangers while surpassing them in quality and sturdiness. Even better, there's no swirl of wire at the top keeping the whole thing together and threatening to snag every item that hangs from it.
"Woodie" is a blend of walnut and aluminum that offers a lightweight alternative to traditional wooden hangers. The walnut dowels are rounded at the ends to prevent snags and the slightly off-center design aids in balance and sturdiness. It comes in two colors — black and silver.
The "Fork" and "Woodie" hangers are manufactured in the United States and can be ordered from Buttur's website. Go here for "Fork" and here for "Woodie."