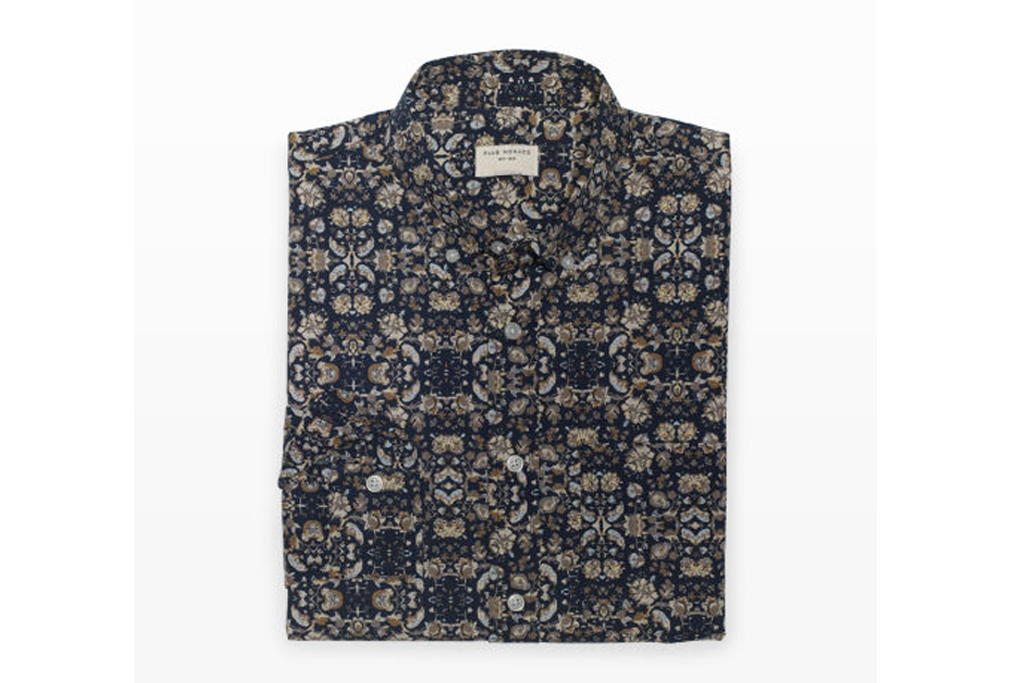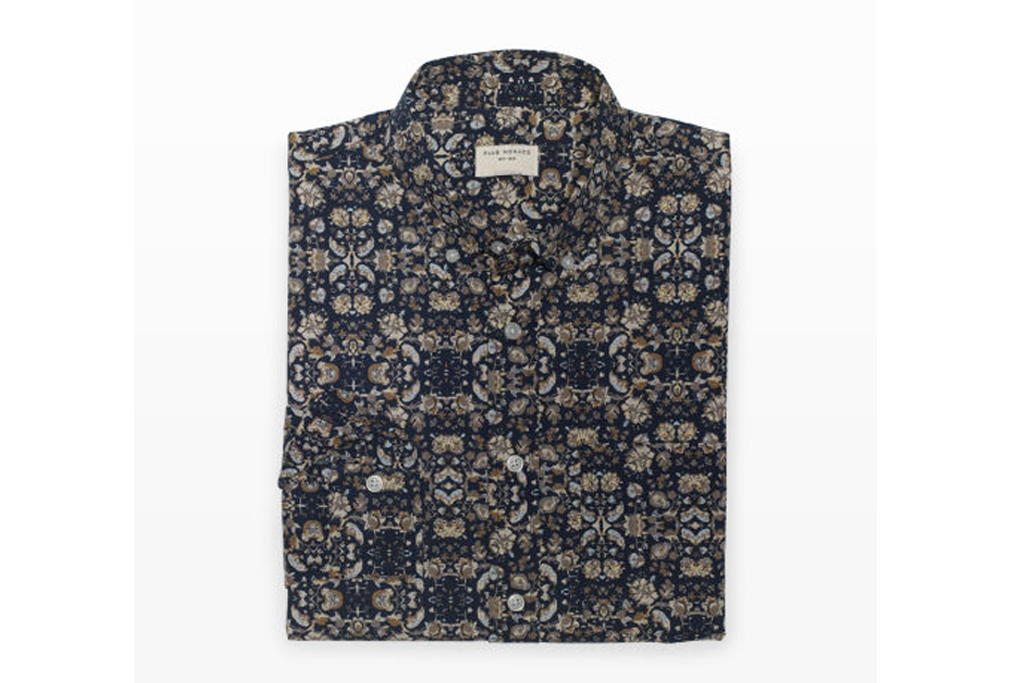 Now that spring is here, with summer lurking just around the corner, it's time to think about floral prints. No, we're not talking about Hawaiian shirts. Nor are we referring to prints so bright and loud you could see them from space. We're talking about refined, subtle prints that are suitable for casual Fridays at work or that garden party your significant other intends on dragging you to. The Club Monaco Garden Floral Shirt might be just the thing.
The shirt's floral pattern is so subtle that some people might not even realize it's there. But it is, in shades of brown, cream and light blue against a navy backdrop. Club Monaco has recently refined the cuts of their slim-fit shirts, providing slightly more room at the chest, shoulders and waist while retaining a sharp, slim silhouette. Versatility is the name of the game here. The long sleeves with two-button cuffs can be worn down with a sport coat or rolled up for a more casual look.
The Garden Floral Shirt and other slim-fit options for spring and summer can be found online at Club Monaco's website.