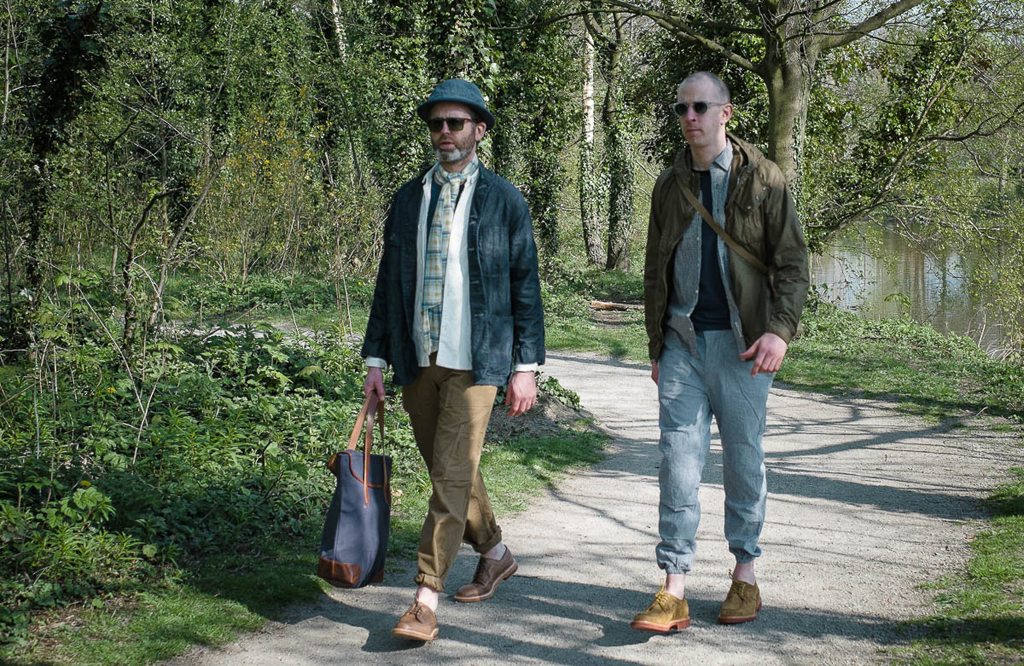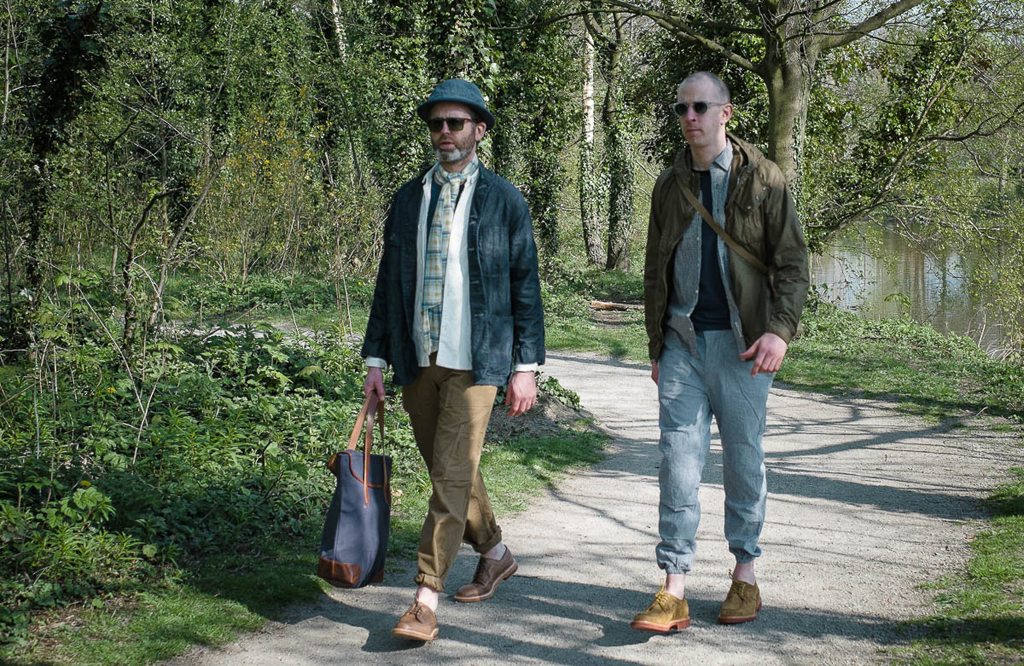 The Bureau Belfast recently released its spring/summer lookbook, with an emphasis on muted colors, casual understatement and a meticulous blending of fabrics and textures. When compiling the lookbook, The Bureau turned to designers who specialize in luxe casualness. VISVIM is included. As are ts(s) and Kapital. Also included are items from stalwarts like Oliver Peoples and Converse. The end result is a look that's of-the-moment while also capturing a bohemian, vintage feel.
So what does The Bureau suggest? A combination of neutral colors that are light on flash but heavy on detailing, such as a Johnbull Co. cotton/linen denim jacket work over a blue-stripe pullover from ts(s) and paired with orSlow army fatigue pants. Another idea is to pair a grey gingham shirt from Merchants and Missionaries with blue chambray pants from Engineered Garments and top it off with an olive shell A/C jacket from TEN C. While the color palette may be subdued, The Bureau leaves room for color and whimsy, like a VISVIM cap, green Converse Chuck Taylor All-Stars and a blue plaid twill scarf from Engineered Garments.
The full Spring/Summer 2015 lookbook, complete with links for ordering, can be found online at The Bureau Belfast.