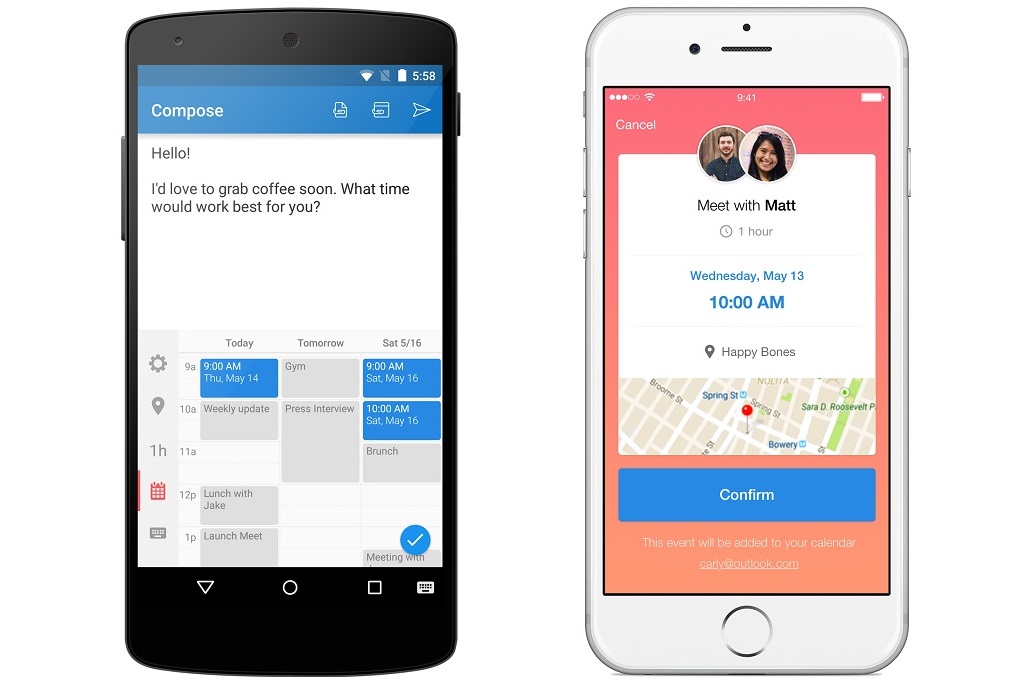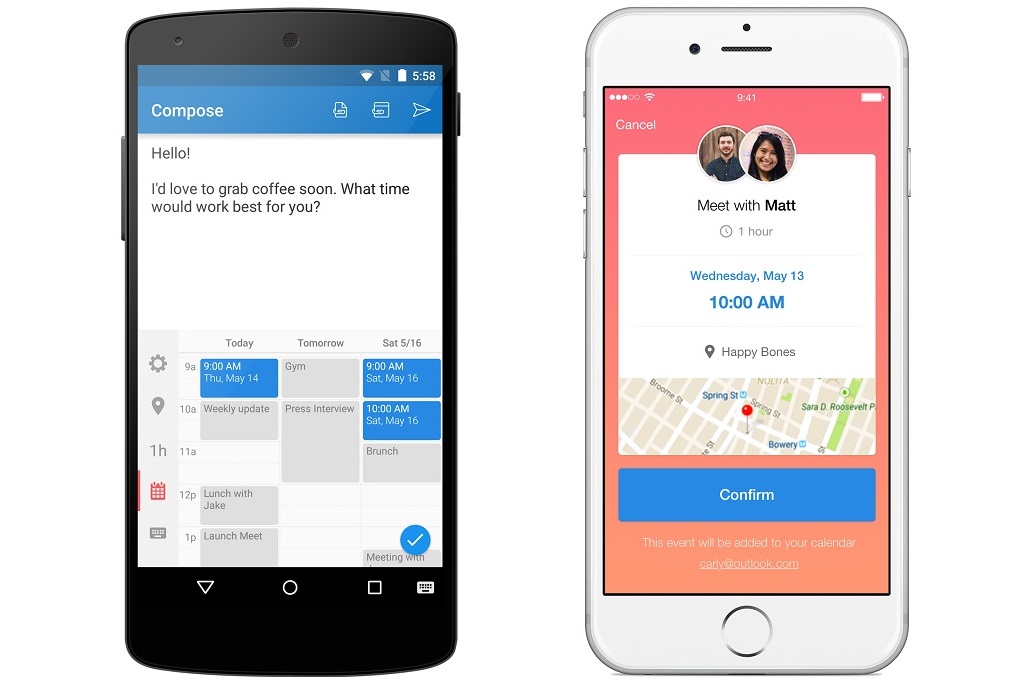 Looking for a simple way to set up meetings without having to go in and out of different apps to check your availability? Meet by Sunrise creates a keyboard function which works from any app, making it simpler to schedule meetings on Android and iOS phones.
After opening the keyboard, you can select your availability, then you pick the times that work for you, and send the invite with one tap. The other person will then get to pick the perfect time that works for them from your suggestions, which will then automatically be added to both your calendars. That's it and the meeting is set up.
Scheduling is easy as you can always see what your calendar looks like just by accessing the keyboard. Meet also allows anyone with the link to your Meet to choose a time, even if they don't use the Sunrise app.
Check out more details on the app in the video, or on the Sunrise website.
[embedvideo id="IU6EeBpO4_0″ website="youtube"]