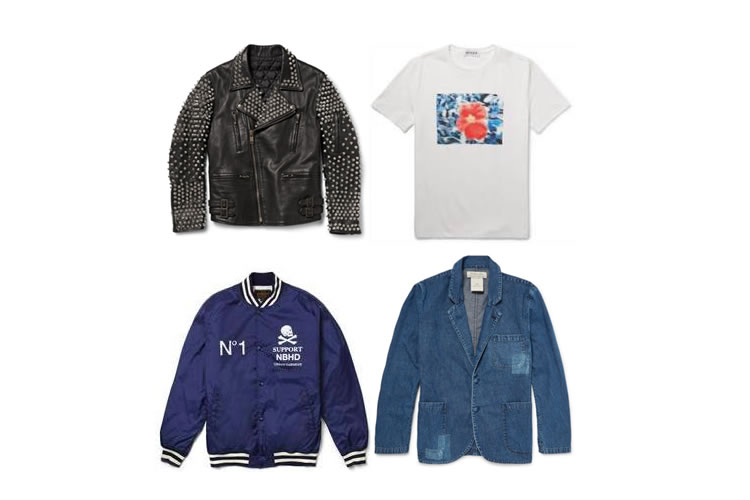 MR PORTER Launches Japanese Exclusives from Beams Plus, Beams T, Neighborhood, and Others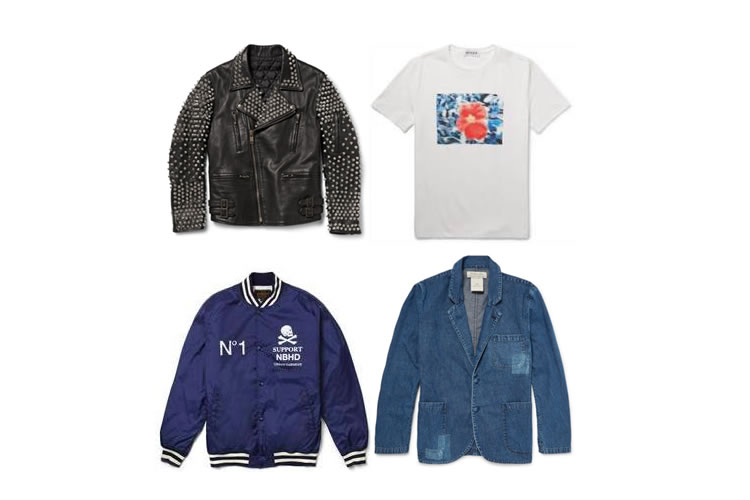 If Tokyo is one of your fashion destinations, then think of MR PORTER as your travel agent. The online men's fashion retail site has launched a series of exclusive capsule collections designed in collaboration with five renowned Japanese labels — Beams Plus, Beams T, Neighborhood, Remi Relief and Blackmeans. Each capsule collection was curated to showcase different design aesthetics and techniques that are trending on the other side of the Pacific.
"We know that Japanese brands resonate well with our global customer base," said Daniel Todd, buyer for MR PORTER.
The Beams Plus collection is inspired by Palm Springs in the fifties and sixties, with unlined blazers, shirts, shorts and swimwear that exude a retro, laid-back California vibe. The Beams T collection consists of printed tees in a "Western fit" more suited to American builds. That fit, along with seven of the tee designs, are exclusive to MR PORTER. The Blackmeans collection takes its cue from punk rock and offers items like a studded-leather biker jacket and biker trousers. Key pieces from the Neighborhood collection included a rip-repair denim jacket and jeans. The Remi Relief collection gathers denim, vintage-style tees and even some tie-dye for another trip to the West Coast.
For more information about the capsule collections, or to order, go to MR PORTER.