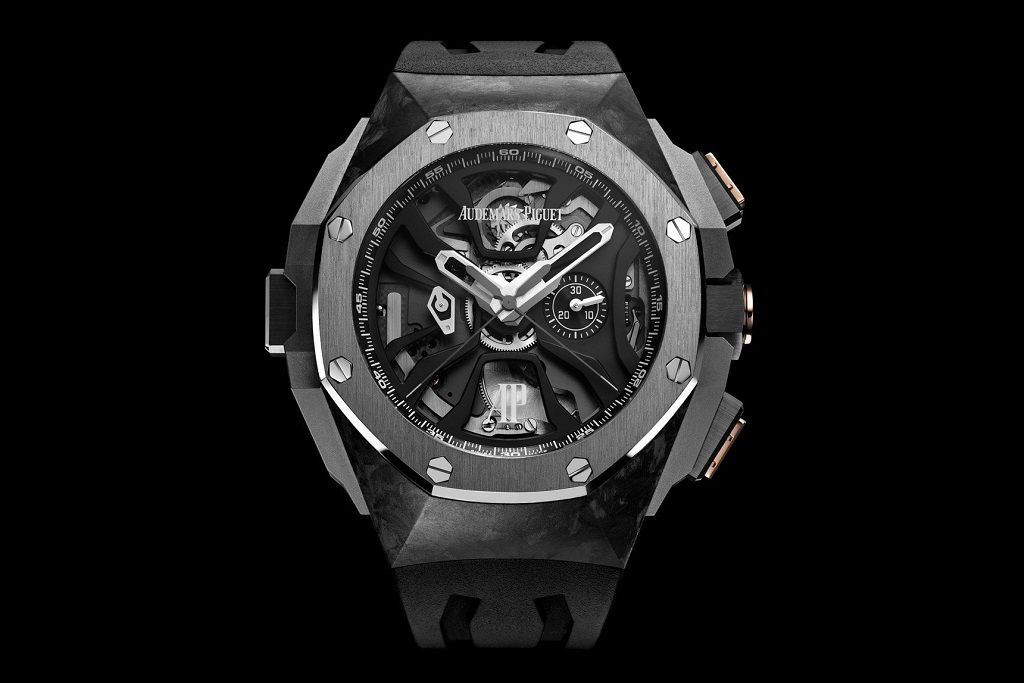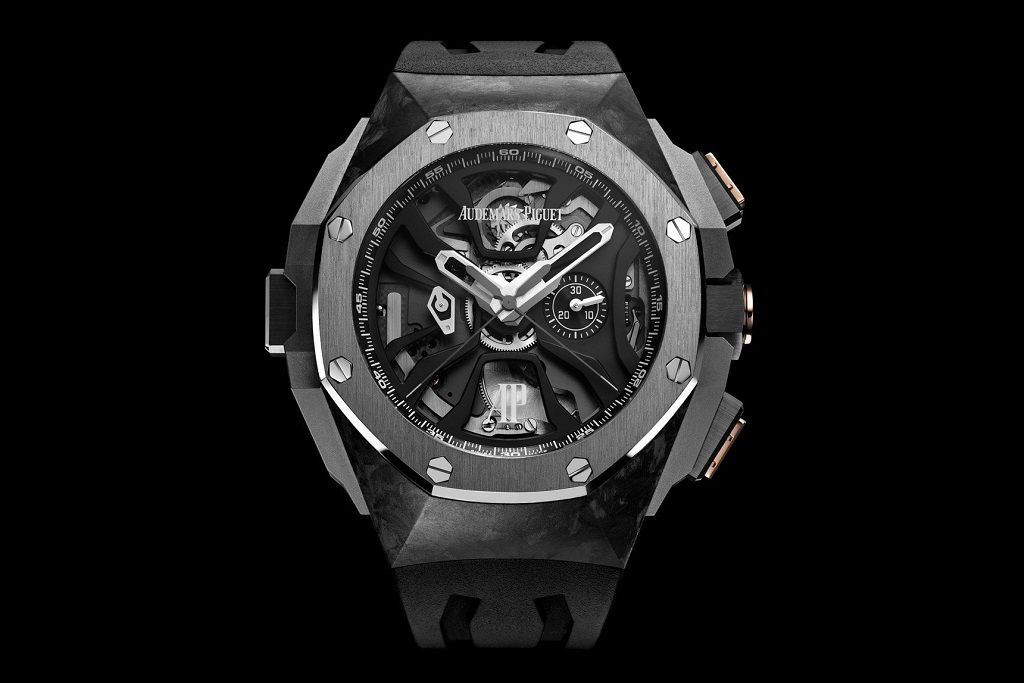 Audemars Piguet has unveiled the Royal Oak Concept Laptimer Michael Schumacher. The watch is a collaboration between Audemars Piguet and the former F1 driver, which took five years to be manufactured after Schumacher challenged the luxury timepiece manufacturer to create a watch that can record a series of consecutive lap times while the bearer is driving. Audemars Piguet came to the party and the watch is now the first of its kind with a bystander on the sidelines which can measure each single lap for an extended series of consecutive laps. Previously, you would have required multiple watches to do this.
The watch is available as part of a limited edition collection of only 221 units, representing the number of F1 world championship point finishes in Michael Schumacher's career. Part of the proceeds from the sale of each watch will be donated to the ICM: Institut du Cerveau et de la Moelle Epinière (a French research center for medical disorders associated with the brain and spinal cord).
Take a look at the photographs and video below for more details.
[embedvideo id="rE1ALCHCles" website="youtube"]