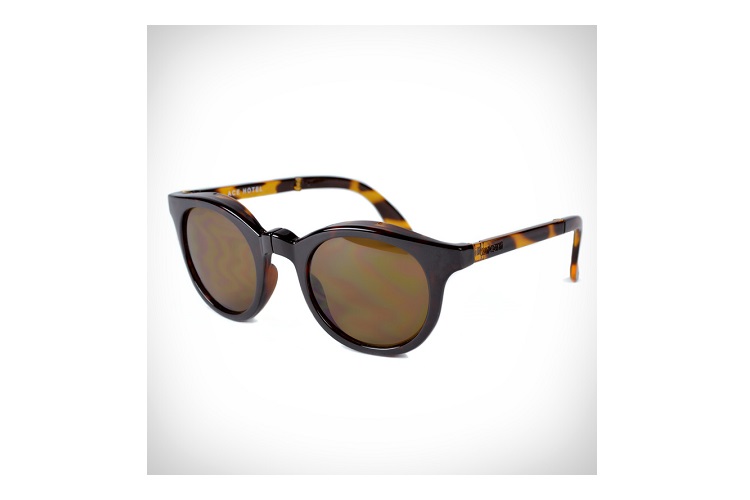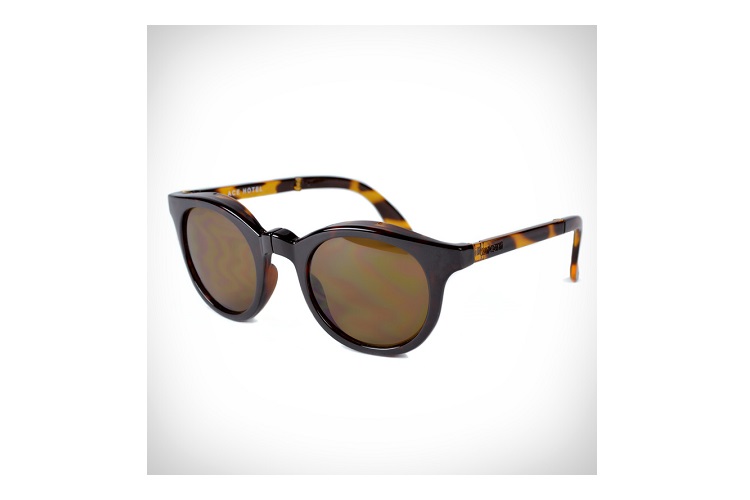 Ace Hotel has partnered with Sunpocket to bring us this collaborative pair of shades. The sunglasses are suitable whether you intend on hitting the city slopes or relaxing on the beach. They were made with the on-the-go traveler in mind so you can easily fold and pack the light-weight pair to go with you wherever you're headed and then take them out again when they're needed to protect your eyes from the sun as you enjoy an active outdoor lifestyle.
The foldable glasses are inspired by the retro tortoiseshell style. The Grilamid frames are fitted with unbreakable 100% UV-protected polycarbonate lenses, ideal for those of us who enjoy life in the great outdoors.
Sunpocket first gained popularity as a brand in the 1970s and continues to be one of the best contemporary eyewear brands out there, constantly reinventing designs and setting standards for style and quality.
Order your pair online from Ace Hotel.