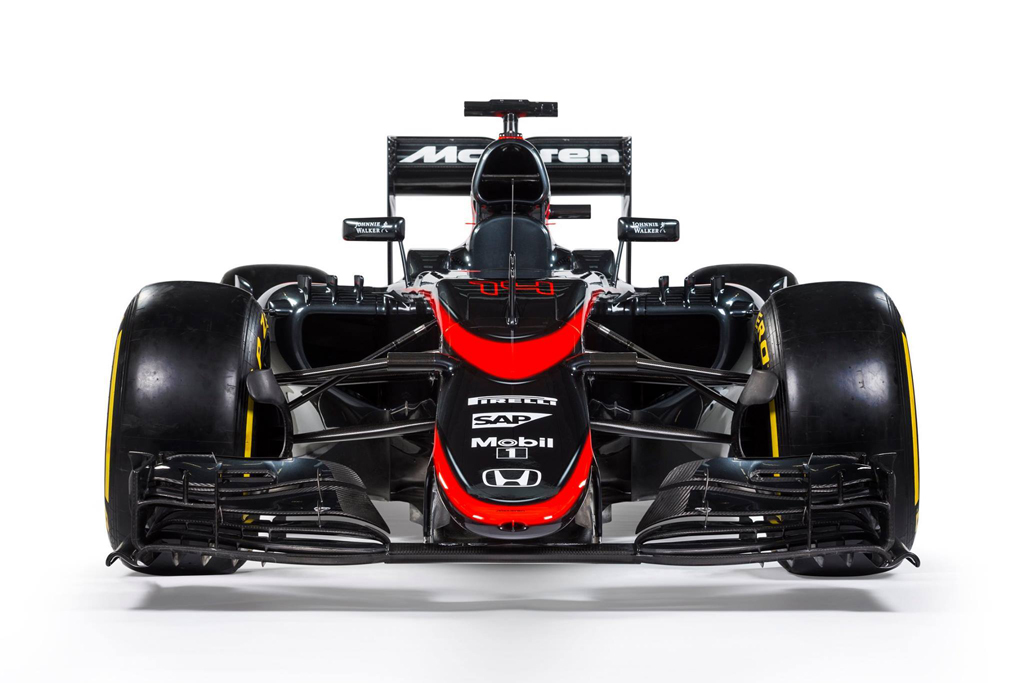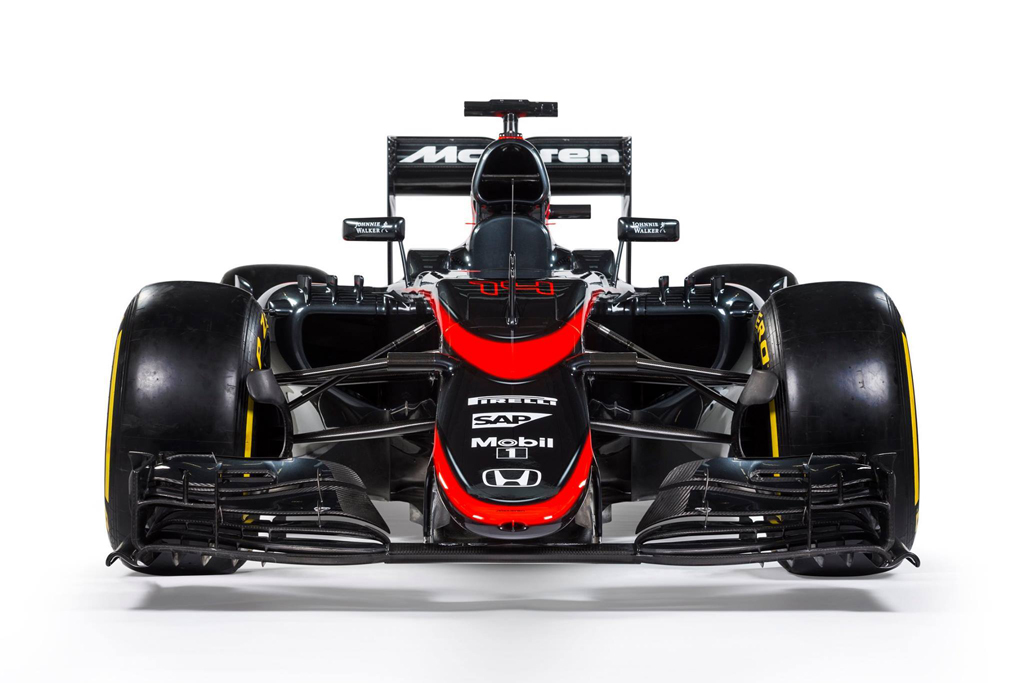 During the Spanish Grand Prix this weekend, you might notice something different about the McLaren team's livery — mainly that it won't be so noticeable. For the first time in a decade, the Formula One team will be racing without the reflective chrome livery it's known for. In its place will be a muted gray so dark it's almost black. Fans of flash should fear not, though. The British team powered by Honda has kept a dash of its trademark red accents, although in a revised pattern.
McLaren's standard black and silver color scheme began in 1997. It added chrome to the mix in 2005, quickly gaining a reputation for flash and, thanks to its penchant for reflecting everything from sunsets to flood lights, eye strain. The new livery promises to be easier on the eyes, in more ways than one.
The Spanish Grand Prix, taking place this weekend at the Circuit de Catalunya near Barcelona, kicks off F1's European season.