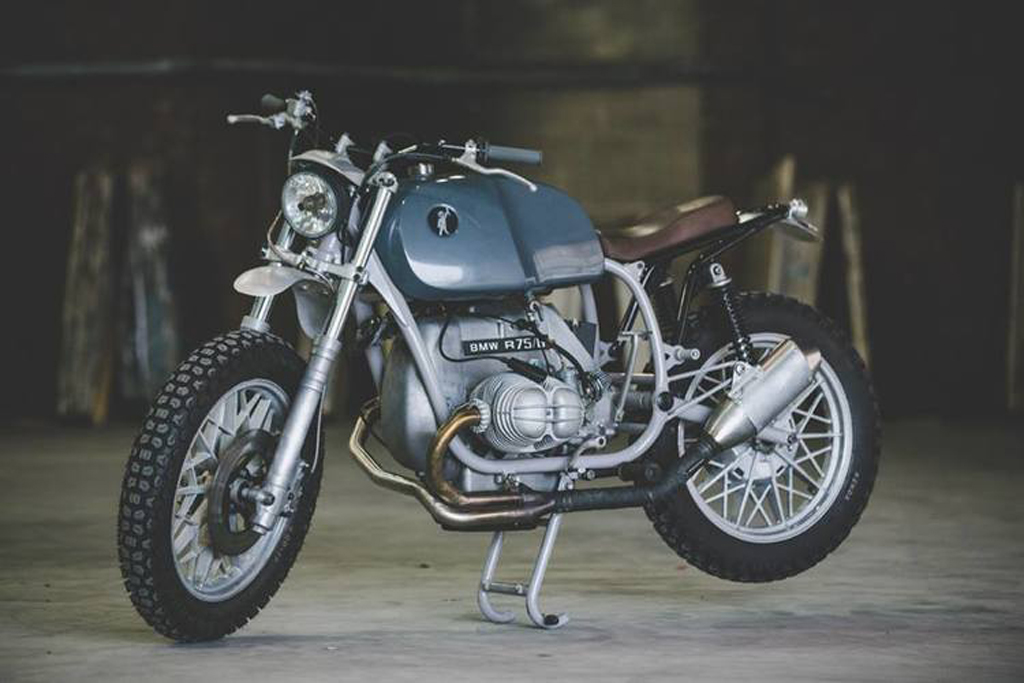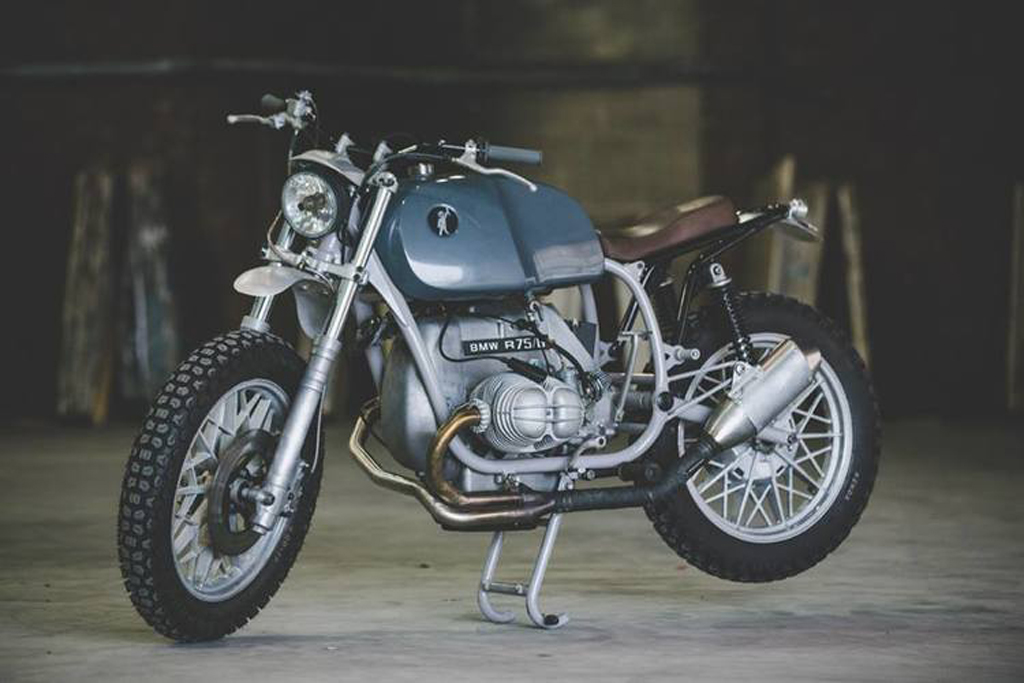 Tim Harney, the industrial designer with a perfectly healthy fixation on motorcycles, has revamped the 1976 BMW 75/6 Motorcycle — with glorious results. The reworked BMW 75/6 retains its retro appeal while offering a bold design that's all its own.
The classic two-wheeler has been souped up with Mikuni VM32 carburetors, shortened Suzuki D2650 forks, a Harley-Davidson Sportster headlight, electronic ignition and a custom 304 stainless steel exhaust with an Arrow muffler.
Then there's the details that put it over the top, like the cowhide seat, the engine-matching frame, the black subframe and the perfect shade of blue-gray on the gas tank. This is one sweet-looking ride, perfect for any bike collection. (Or, more likely, that Tumblr in which you post pictures of rides you covet but will likely never get your hands on.)
You can check out more of Harney's customized bikes, including a 1951 BSA c11 and a 1976 Ducati 500 GTL, at his website.