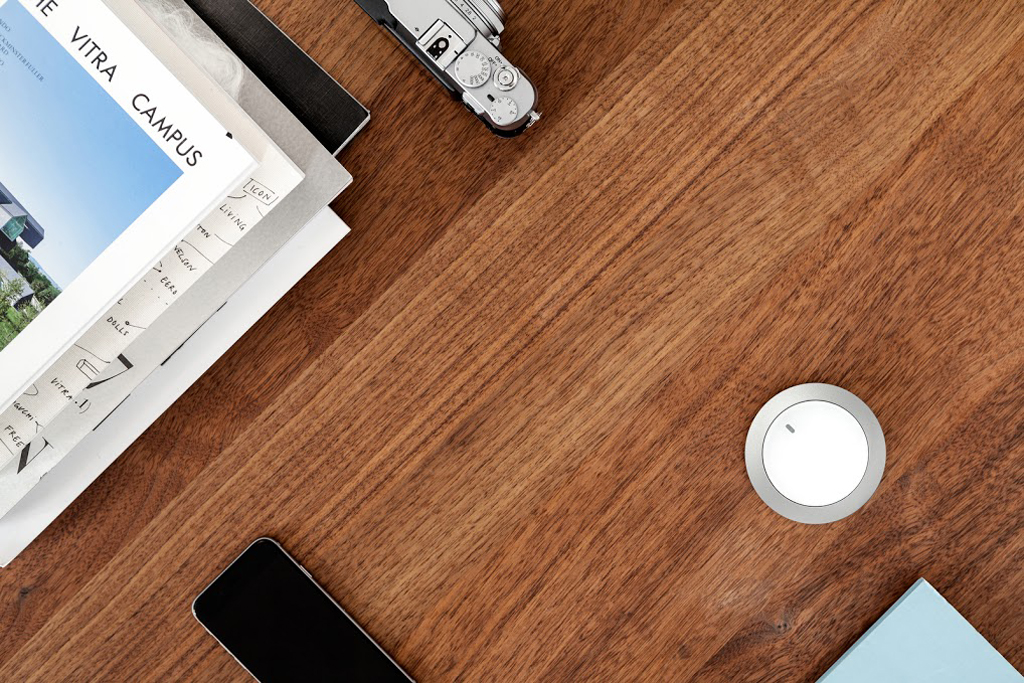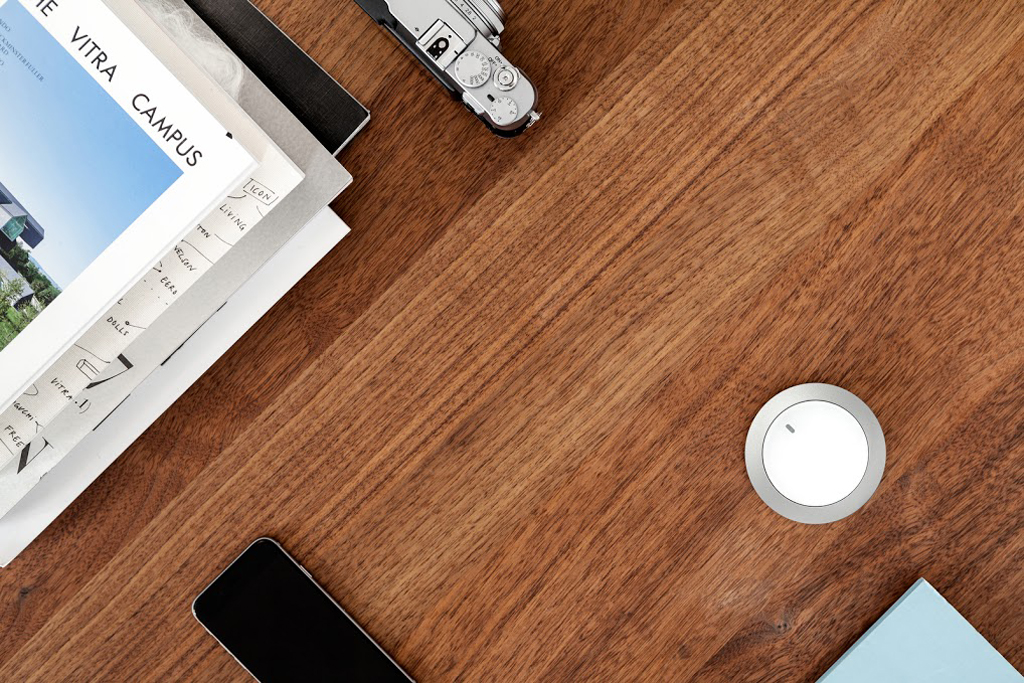 In an age of smart phones and smart watches, it seems inevitable that the smart home will be the next big thing. Rising tech company Scenic hopes to be one of the leaders of that revolution with nuimo, a freely programmable wireless controller for the apps and connected devices people use the most.
A compact, circular device that can sit anywhere inside the home, nuimo connects directly to anything that speaks Blutetooth Low Energy, including smart devices such as Sonos Speakers, Philips Hue Lights, Soundcloud and Spotify. Rather than a touch screen, nuimo uses an array of touch-based inputs that incorporate capacitive touch and gesture recognition. A 360-degree analog ring offers precise control over things such as music volume and switching off lights. Completely portable and wireless, nuimo can travel with you from room to room, giving control over all the smart devices in your home.
"Our goal is to make the interaction between technology and humans seamless and natural by blending technology into everyday objects and surfaces," Scenic says in a statement.
To meet that goal, the company has turned to Kickstarter to help fund a launch of nuimo. So far, more than 450 backers have chipped in to the tune of $56,000 — just $5,000 from the company's original goal. With interest like that, it's likely nuimo will be a reality in the very near future.