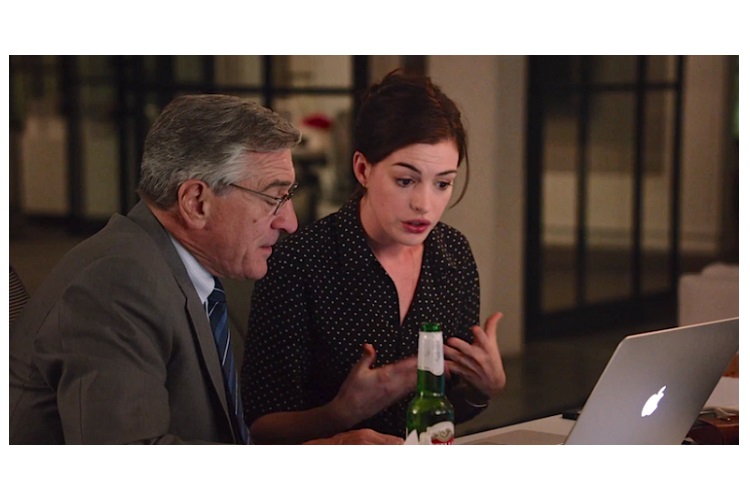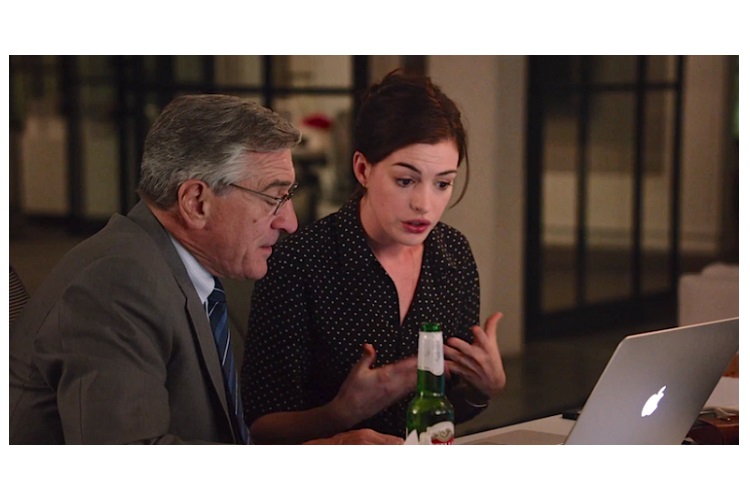 The trailer for the upcoming Warner Bros film 'The Intern' has been released. The film stars Robert De Niro and Anne Hathaway in a story about Ben Wittaker (De Niro), a 70-year old widower who gets bored of his life as a retiree and signs up for a senior internship at Jules Ostin's (Hathaway) online fashion website. The two work side-by-side, resulting in a new friendship which helps get Ostin through some of the hardships she is facing.
The comedy was directed by Nancy Meyers and also features performances by Adam DeVine, Reid Scott, Rene Russo, Zack Pearlman, Christine Evangelista, and Snoop Dogg. Set in New York, filming began in the city on June 23rd last year, where the cast members were spotted on the film's set.
The Intern will release in theatres this fall on September 25th.
[embedvideo id="ZU3Xban0Y6A" website="youtube"]