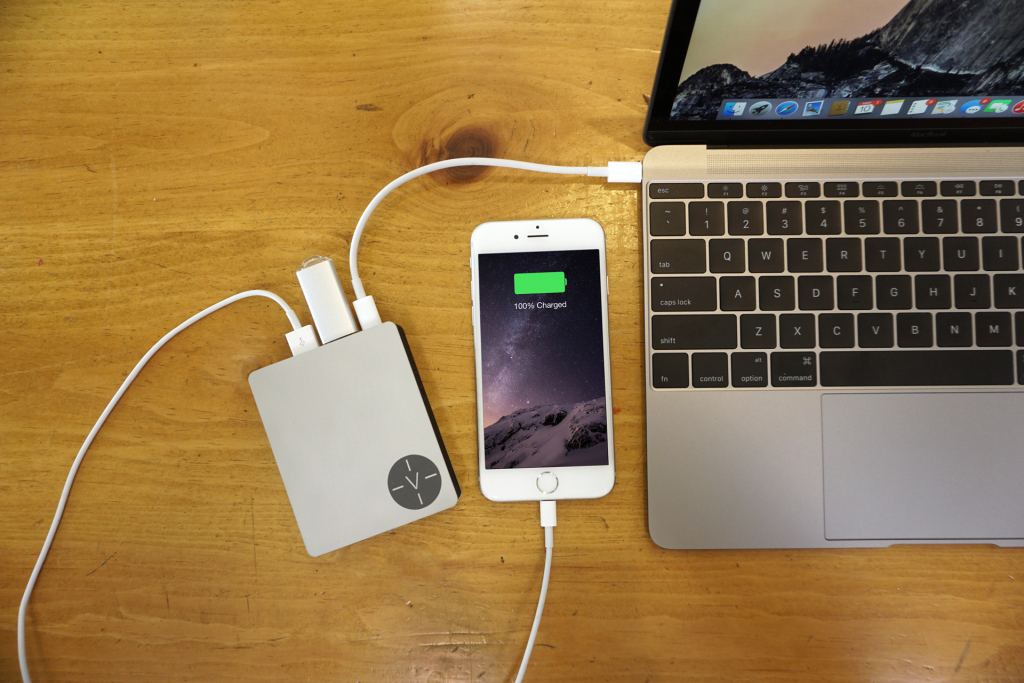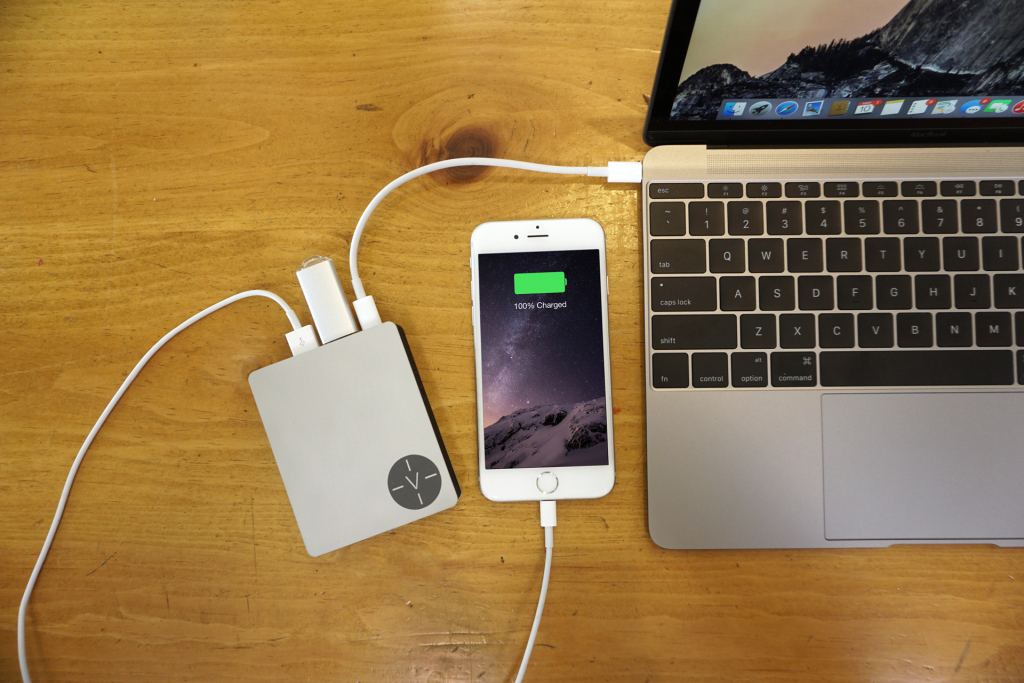 Now you can charge any of your devices, including the new 12-inch Macbook, to full capacity while on the go. The Voltus enables you to charge your MacBook at the same rate as if it were plugged into the wall and it acts as a USB 3.0 hub so you have additional ports to charge and connect to other devices. This is the first time we've seen a USB power bank that is able to charge the MacBook battery this fast, making the Voltus a very convenient accessory to have.
The Voltus charger offers 9 or 13 hours of additional battery life for your Macbook, depending on the selected capacity. Your MacBook charges directly using the USB-C output that works with the charging cable included with it, or using the 6-foot model included with the Voltus package. The Voltus can also be used to charge your iPhone, iPad, and other USB devices. Charging the Voltus itself requires 5 hours for the basic version (35Wh) and 7.5 hours for the Pro version (55Wh).
The Voltus is currently being funded on Kickstarter, where you can contribute to the project. The first units are expected to be shipped in August.