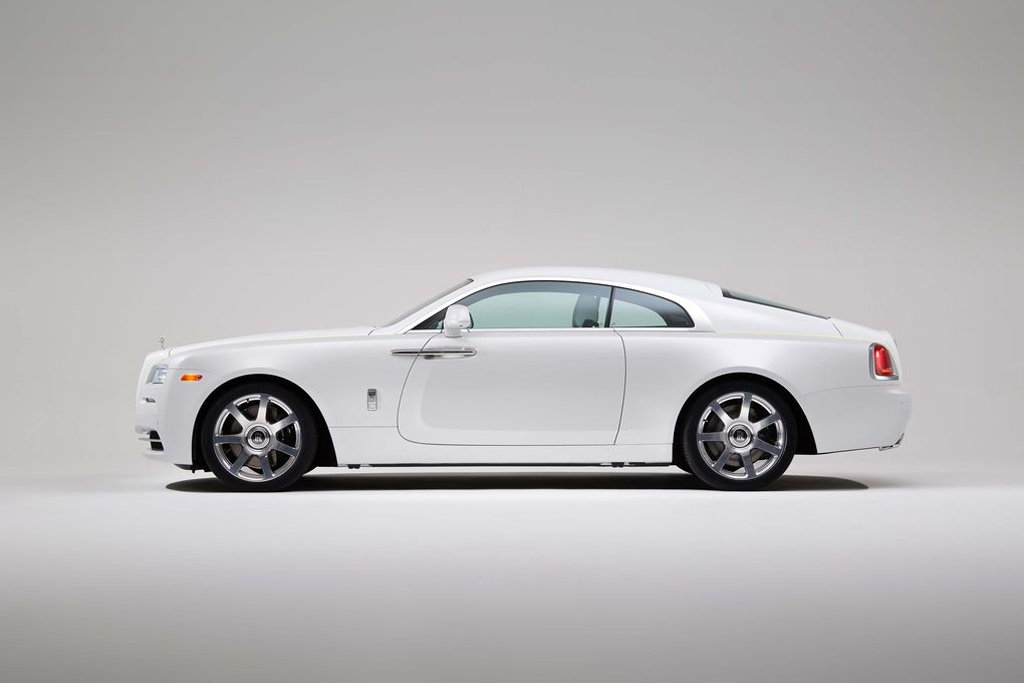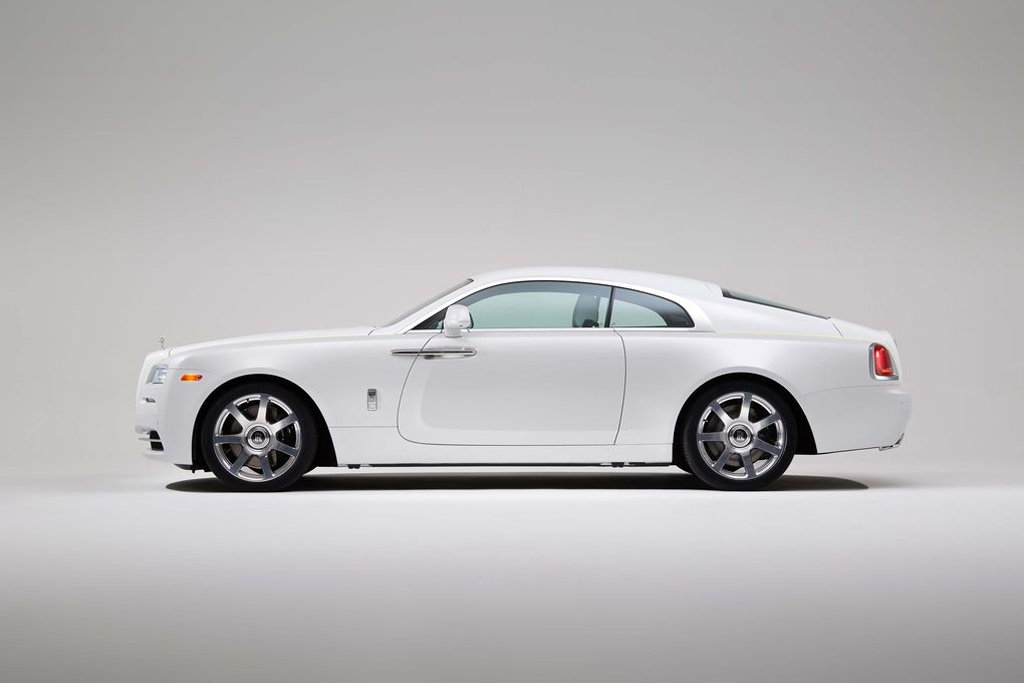 Rolls-Royce continues its "Wraith Inspired By" series by introducing the Wraith Inspired by Fashion. While the previous entry, Wraith Inspired by Film, hearkened back to the glamour of old Hollywood with its silver color scheme and wood accents, the new Rolls-Royce Wraith is all about high fashion. The color scheme here is white on white, with a sleek exterior and an interior of luxe white leather. Because fashion is all about the details, this version of the Wraith comes with welted silk on the door panels — a nod to fine tailoring — with accents available in three colors: "Tailored Purple," "Mugello Red" and a stunning, oh-so-easy-on-the-eyes "Jasmine."
Because no true piece of fashion is complete without a high-end photo shoot, the folks at Rolls-Royce conducted one on its factory floor. Unlike the usual fashion shoot, however, the models and their clothes were upstaged by the Wraith itself.
And just in case you thought fashion and luxury automobiles can't go hand in hand, Rolls-Royce would like to remind people that almost 95 percent of Wraiths contain at least one bespoke element. It may not be true haute couture, but it's pretty darn close.