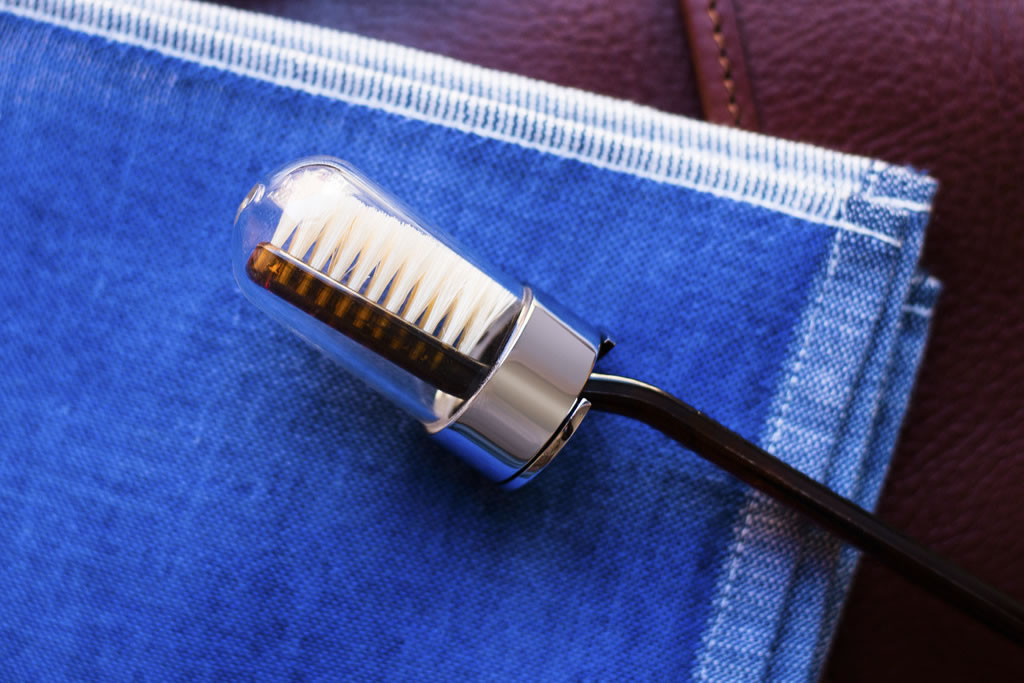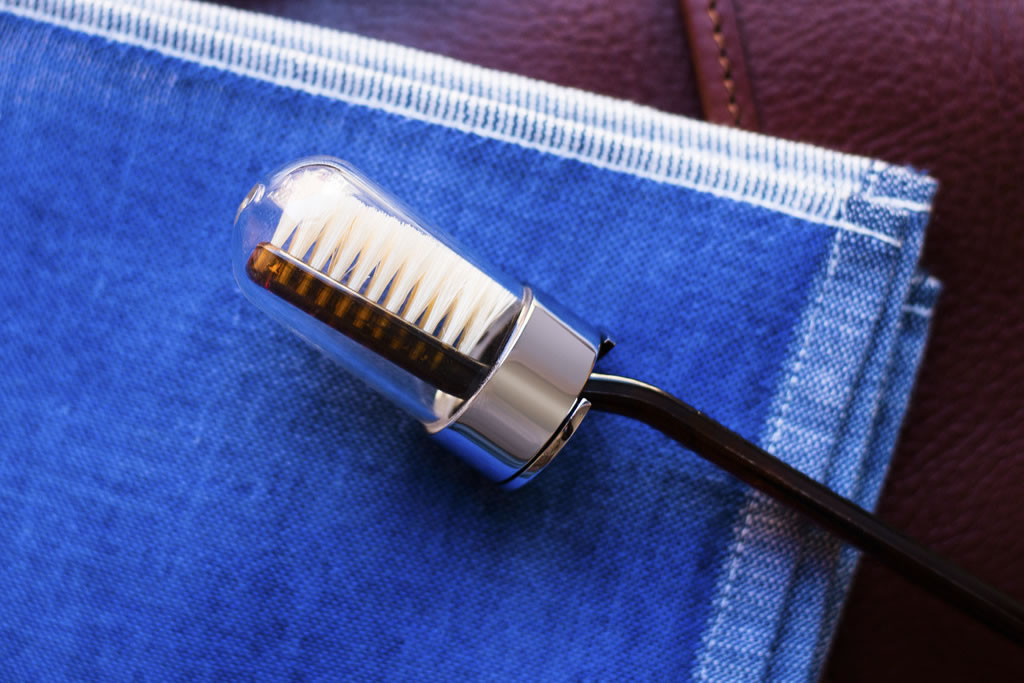 For decades, travelers had two choices when it came to their toothbrushes — buy one at their destination or pack the one they use at home in bulky plastic cases. Now they have another option, thanks to Man of the World and Cedes Milano. Their travel toothbrush holder takes a cue from the space race of the 1960s, providing what looks like a helmet for your toothbrush. The tempered glass features a small hole for ventilation, which ensures no moisture gets trapped inside. The chrome-plated bottom is hinged and features a slot for the stem of the toothbrush. Like all Cedes Milano products, the toothbrush holders is handmade.
Cedes Milano, founded in 2009, is known for its array of travel accessories, personal-care products and goods for the home, many featuring natural materials such as horn, wood, metal and leather. For more of the company's products, go to their website.
The toothbrush holder and other travel accessories can be found at Man of the World.